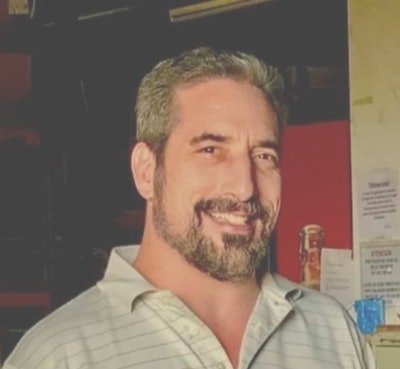 On Wednesday, October 12, Christopher Harpham passed away at the age of 48 in Sugarland, Texas. Chris was born on September 11, 1974 in Belleville, Kansas. He grew up in both Nebraska and Missouri, and in 2001, he started his 21-year career with Sunbelt Spas Manufacturing as a Sales Manager.
His fellow colleague Denis Loesch kindly says, "He was a great part of Sunbelt for all he has done for it. Always smiling, always with positive attitudes, new ideas, transforming projects into reality and never carrying a grudge about anything. He helped us transform this company into what it is today. Above all else, Chris had a great heart. He was one of the best people we could have ever hoped to have had on our team and will be irreplaceable."
Outside of work, Chris enjoyed singing in the church choir, playing poker with friends, spending time with family and helping others. He began taking Jiu-Jitsu in 2010 at LX Jiu-Jitsu, and in 2022, he earned his black belt.
Chris's proudest moment was the birth of his son Bailey. He loved being a dad and spending time with Bailey. He was also a great uncle. Chris could be found at sporting events and dance recitals cheering on his nieces and nephews.
Chris is survived by his son Bailey Harpham, parents Mike and Doris Harpham, sister-in-law Jenny Harpham, nephews Michael, Timothy, Nick, Patrick, and Daniel Harpham, nieces Elizabeth and Katherine Harpham, Uncle Terry and Aunt Pat Harig, Aunt Nancy Bowman and numerous cousins.
There was a visitation and funeral service on Thursday, October 20, at Covenant Evangelical Presbyterian Church in Lake Jackson.