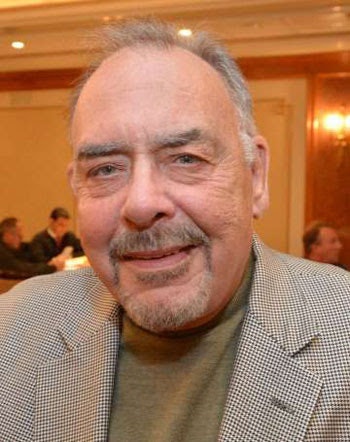 John Romano, owner of All American Custom Pools & Spas in Norwalk, Conn., and father of NPC Chairman Rob Romano, passed away on July 13, 2022. He was 73. In a Facebook post this week, Rob said his father had recently been diagnosed with an illness and had gone down quickly. He was scheduled to enter hospice on July 13.
Mr. Romano was born July 31, 1948, and lived in Norwalk, Conn. He was a Norwalk Republican Party "mover and shaker" and was described in an email by the Republican Town Committee as "a strong force with a big heart and provided advice and guidance to so many."
He was deeply involved in his community, serving in leadership positions on the Norwalk Harbor Commission and the Republican Town Committee. Former Norwalk Mayor Richard Moccia said, in part, of Mr. Romano in an email, "He was also an astute businessman and employed local people in his pool business. He also served his community in the political arena. One thing about John, he did not suffer fools, and was not afraid to express his opinion, which he often did to me when I was in office...I would see him occasionally at a state event, and he was always the same gregarious John. I will miss him."
"John loved the NPC, and the NPC loved John. He was a larger-than-life man that always made his presence known. He will be missed," says Jeff Henderson, executive director, NPC.
The wake was held yesterday on Monday, July 18. The funeral mass will be held today, Tuesday, July 19, at 11:00 a.m. at St. Jerome's Church, 23 Half Mile Rd., Norwalk, CT. 06851. John Romano will be laid to rest at St. John's Cemetery, 23 Richards Ave., Norwalk, CT 06850.