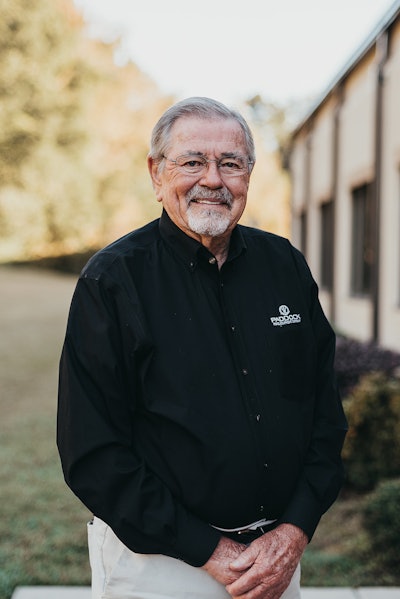 Memorandum: Eddie Graves
Eddie Graves passed away on Sunday at home with his family present. Eddie was 83 years old.
Eddie Graves was not just a member of the Paddock family; he was an institution in the commercial pool industry for over 47 years. He was ours! Everybody knew who Eddie Graves was and would ask, "Is Eddie still there?" And was surprised when the answer was yes.
Eddie left the phone company in 1974 and started his career with Paddock. He worked for a time in the field doing construction, he then became the Sales Manager and finally the VP of Sales. He is known to all of us as a mentor, a colleague, and a loyal friend. There wasn't much that Eddie didn't know about pools. He used to joke with his wife, Tracy, and say, "I've forgotten more about pools than most people will ever know!"
Eddie was special to each of us and loved by the whole company. He lived to come to work. If he wasn't at work, he was thinking about Paddock. Even up to his passing, he knew about every job that was bidding and what equipment was on it. He was engaging, charming, full of life, and an invaluable resource to the company and our industry. He was the consummate sales person! We will miss you Clarence Edwin Graves!
Rest in Peace, Eddie!
--Your Paddock Family