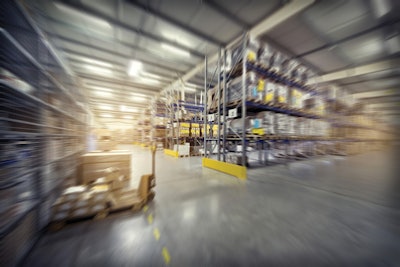 When coronavirus struck in March 2020 and shut down the world, many spa manufacturers feared the worst. Would their employees be able to continue to work? Would consumers stop buying luxury items? Would the industry even survive?
As human activity across the globe ground to a halt, even the most basic assumptions were called into question.
"When the government is talking about turning Ford and General Motors into ventilator manufacturers, that's scary," says Sony Banga, executive vice president of Strong Spas, based in Northumberland, Pa. "I was like, 'Hot tubs are going to take a backseat.'"
That's not how it played out, as we know. Like the retailers and builders they supply, spa manufacturers eventually saw unprecedented demand and sales in 2020 and 2021, and a very strong 2022.
But the industry did face previously inconceivable challenges and emerged on the other side more robust and with new approaches to doing business. Record demand and staff limitations, for example, forced manufacturers to become more efficient.
"There have been a lot of silver linings amidst the chaos we all went through," says Steve Stigers, executive vice president of Watkins Wellness. "The biggest upside is that our product category received a tremendous amount of consumer awareness during this time. The hot tub category had a record two years and the highest sales volume the industry has ever seen. We think, finally, the secret of the industry is out there now, and we're excited about the longterm growth prospects for the category."
AQUA spoke with representatives of five spa manufacturers about how their companies initially responded to the pandemic, the steps they took to keep up with demand, how they navigated supply chain issues and what's next.
Reality Sets In
As state governments mandated the closure of non-essential businesses during the earliest days of the pandemic, spa manufacturers assessed their situations and determined how to move forward. Eventually, factories were permitted to continue operating in accordance with guidance from the Centers for Disease Control and Prevention and the Occupational Safety and Health Administration.
Nevada-based Artesian Spas and Oregon-based Marquis (who both were acquired by the investment firm Monomoy Capital Partners in 2021) paused production and gave employees a paid two-week break, and both companies operated with split or additional shifts to maintain social distancing and ensure fewer people were on-site at the same time. But they followed different paths when it came to fulfilling orders.
"At Artesian, we took orders and decided to produce hot tubs on a first-come, first-served basis, while Marquis went to an allotment program and served dealers that way," says Rick Gallagher, chief executive officer of both companies, who arrived in May 2022 following the acquisitions.
Second shifts began at Watkins, too, as the company stabilized following temporary manufacturing shutdowns in both the United States and Mexico (where Watkins also operates factories).
Adjustments on the Fly
Strong Spas, on the other hand, was fortunate to have a new manufacturing facility three-quarters complete when COVID-19 struck, which was immediately repurposed. "When the pandemic came, that second factory became more of a giant storage facility," Banga says.
When the Canadian government shuttered the country's non-essential businesses, Mississauga, Ont.-based Hydropool Hot Tubs & Spas lobbied politicians to stay open. "We took the position that all our retailers are essential businesses because they provide chlorine and sanitizing agents to pools, hot tubs and swim spas. And if there's not a chlorine component to them, there will be problems regarding their safeness," says Doug Gillespie, vice president of marketing for Hydropool and vice president of sales training for Jacuzzi Brands. "We won, and we were able to keep our retailers open."
Manufacturers also helped their dealers transition to touchless delivery methods. Hydropool dealers, for example, required customers to remain inside their homes while crews installed backyard units. Then, they would email instructions to the homeowner about contacting an electrician, filling the spa and other start-up tasks. "It was a little tricky," Gillespie admits.
Supply Chain Staffing Issues
Navigating a slew of new logistical challenges also became tricky — especially as manufacturers started to realize consumers were turning their vacation plans into long-term staycation strategies.
"The industry was taken aback by the level of demand that was out there," Stigers says. "When we got approval to reopen our facilities, we immediately were inundated with orders. And we had to quickly pivot: 'How are we going to be fair and equitable with all of our customers across the world?'"
The answer? Transparent communication.
"We set very clear expectations on what we were going to be able to deliver, and when we were going to be able to do that," Stigers says. "We took the position that we were going to over-communicate with customers — whether the information was good or bad — so they could set the appropriate level of expectation with their consumers."
Sometimes, there was more bad news than good. Watkins and other manufacturers were unsure what materials would arrive at their factories, and when.
"We found out, much to our pleasant surprise, that selling was not going to be the problem," Banga says. "But execution and deliverables were going to soon become a major challenge."
Banga hedged his bets early on by buying materials "like you wouldn't believe," he says. "We were calling up our vendors, and they were like, 'Hey, we're in a pandemic. Are you sure you want these, because we had X spa manufacturer cancel its order?' And we're like, 'Yep, we'll take them.' Even with all that, our orders were still outpacing incoming materials."
Yet Banga claims Strong's aggressive approach helped the manufacturer maintain the industry's shortest lead times throughout the pandemic — typically, 18 to 20 weeks. Strong was equally aggressive in hiring employees by emphasizing healthy and safe work conditions similar to ones offered by other spa companies (including physical distancing, mask requirements, sanitation stations and temperature checks). Collectively, they helped keep the industry above water as much as possible.
Even when enough staff was in place, supply chain disruptions prevented products from being completed. "We would have hot tubs three-quarters built, sitting off to the side waiting for parts to come in," Gillespie recalls. "One of our employees described it like a bake shop. He said, 'I only have a certain amount of ingredients; what am I going to make today?' Isn't that crazy? We would have days of zero completions, but we'd have 150 sitting there waiting to be completed. These were the things consumers and retailers didn't realize were happening behind the scenes, and it wasn't only us — it was everyone in the industry."
As 2022 went on, some of the supply chain issues in the United States subsided, according to Gallagher, in part because the spa industry learned to adjust and adapt. "A lot of that is because of vendor performance improving, and some of it is because we've just done a better job of creating forecasts and understanding what true lead times are for our vendors," he says.
Lessons Learned
Now, three years on, ask spa manufacturers how navigating the pandemic helped position their companies (and the industry) for a post-pandemic future, and you'll hear a lot of optimism tempered with acknowledgement of new realities.
"I think there are going to be winners and losers," Gallagher says. "I think the dealers who figure out how to sell a quality product and serve their customers with excellence are going to win. I think the dealers who have fallen out of that habit, or weren't terribly successful prior to the pandemic, were kind of saved from those challenges, because consumers just wanted a hot tub and didn't have a lot of choices for where to go. This next chapter, when we as an industry have to figure out how to sell hot tubs again, will be good for all of us. Competition breeds improvement."
"I think some retailers are going to be in for a bit of a rude awakening," Banga agrees. "But we're in a relatively resilient and stable industry. And there are people out there looking to better their wellness, better their health. So hot tub sales will continue. You just have to find your sweet spot."
There's no doubt the category will see a return to some normalization from a demand perspective, according to Stigers, who still expects sales to be strong. To that end, Watkins Wellness plans to open a new manufacturing facility in Tijuana, Mexico, in early 2023. "We've made strategic investments to be able to support the expected sales volumes that the category is going to have in the years ahead," he says. "I think that's probably the biggest thing we've done other than just dealing with the here and now and trying to get our dealer customers as much product as we can."
Echoing Banga, he adds that wellness is a "megatrend" still in its infancy, and backyard living will only become more significant to consumers as large swaths of the workforce continue working from home and investing more into their personal spaces.
Consumers have learned to buy differently, too, according to Gillespie, who says one of the most impactful decisions Hydropool made during the pandemic was generating staff-written online content intended to educate consumers on "almost every question you can think of about hot tubs and spas."
"We needed to produce content so we could sell quickly online," he says. "But then we started thinking, 'What happens when COVID is over?' People are not going to be shopping the same way as they did previously. They're going to want information without being bothered and asked to share their own information."
Indeed, there are upsides to the tumultuous past three years, but there's still plenty of work to do.
"I think there's certainly a lot of great learning that came from the pandemic, but I would never want to go through it again. Ever. I don't think anyone would," Gillespie says. "We can be a better company because of it, but we're not a better company now. Straight up. And I think anyone who tells you they are is blowing smoke. But we can learn from this and get better coming out of it. The last two-and-a-half years have seen unsustainable growth, and things are going to fall through the cracks when that happens. So, it's all about how we deal with it afterwards."
---
This article first appeared in the January 2023 issue of AQUA Magazine — the top resource for retailers, builders and service pros in the pool and spa industry. Subscriptions to the print magazine are free to all industry professionals. Click here to subscribe.