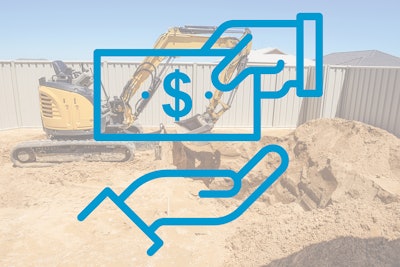 As pool prices continue the rise that began over two years ago, builders have had to tweak their presentations to address new homeowner concerns, starting with the amount on the sticker glued to the side of the pool.
Now more than ever, homeowners are often surprised to learn what that shimmering backyard paradise that lives in their imagination is actually going to require in terms of financial outlay. Brian Porter of construction giant Premier Pools & Spas notes that the builder's job begins with putting customer expectations in line with reality.
Start With a Range
With 20-plus years of experience in a variety of roles at Premier, Porter has watched the situation evolve over time, and notes that the price expectation gap is as big as it's ever been. "The customer in our industry has no idea what their dream pool is going to cost," he says. "It's not like the automobile industry, where if I was to go look at two F-150s at two different dealerships, I would pretty much know what I'd have to pay."
As such, customers may be in for some sticker shock. "From a nationwide perspective, we're talking somewhere around $80,000 to $85,000 for the average pool right now. That's a lot for people to take in," says Porter. "Especially comparing the price of a pool in 2019 or 2020 to now, customers are a little surprised — I mean, they'll see a bid that is $10,000 or $15,000 higher than it was a year ago."
For that reason, it's important for builders to clarify a customer's budget before diving into discussions about design.
"What you don't want to do is come back with an amazing design on the second appointment, have the customer fall in love, and have it end up being $70,000 over what they had in mind," says Porter. "That conversation is going nowhere."
Instead of nailing down an exact price right away, have your customers establish some parameters to approximate what they can afford. "The customer is not always holding you down. They're not trying to find out, 'Is this pool going to be $85,254?' They're trying to find the ranges," says Porter. "Have a conversation with them and say, 'What you're looking at is in this range, and here's the option that boils down to."
Break the Cost Down
Setting up a budget with a customer will naturally lead the conversation toward their payment plan. This is where financing comes in — and re-framing a hefty price tag can help customers put things into perspective.
"When we're going out and pitching, we have [the price] broken down into a monthly payment," says Porter. "It's based upon a certain set of options that the customer may have told us that they want to know."
"Look at cars, for example," he continues. "If you ever go to a car lot, what do they sell you on? They don't sell you on the fact that this is a $60,000 truck, they sell you on the fact that this truck is $560 a month, or they ask you — more importantly — what monthly payment can you afford? It's the same with homes. It's not about how the average home is $450,000, it's about how the mortgage is $1,900 a month. Realistically, that's the approach you need to take. We as an industry are still a little bit behind on using that."
As early as possible in the process, it's crucial to know what customers can truly afford in a loan, and it's not uncommon for them to be mistaken. "Customers often think they can get more money than they're actually able to get. Financing has changed pretty significantly in the last year, partially because of interest rates. So whereas somebody thought, you know, 'Hey, I can get $100,000, no problem.' They may find out the number is smaller than that.
"That's definitely changing this year. So it's important for a builder to know that the budget is there. Financing helps ensure that the work you do — going out and giving a bid, designing a pool — is going to convert to a dig more often."
Choose Your Partner Wisely
Of the estimated 8,000 pools that Premier will build this year, several thousand will end up being financed with loans. "It's a pretty good portion of what we end up doing," Porter says.
With numbers like that, it's important to have a good relationship with your business lender. Porter likes Premier's financing partner (HFS Financial, a provider specializing in swimming pool loans) because the company gives homeowners their total loan amount up front, in one lump sum, as opposed to a weighted process where a percentage of the loan is disbursed on the day the pool is dug, and the balance when the project is completed. That upfront assurance is helpful, he says.
Some loan companies may come up with "unknowns that stiffen up the process a bit," Porter says. "What we have with HFS is a pretty good partnership. It ensures that we have that cash flow going."
---
This article first appeared in the October 2022 issue of AQUA Magazine — the top resource for retailers, builders and service pros in the pool and spa industry. Subscriptions to the print magazine are free to all industry professionals. Click here to subscribe.