All photos courtesy Brad Walls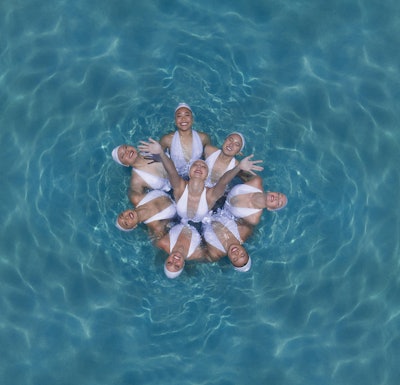 Prior to the 2021 Summer Olympics that took place in Tokyo, Brad Walls released a body of work called "Water Geomaids" — a series of synchronized swimmers photographed from above, giving an intimate and unique perspective to the sport of synchronized swimming.
Walls saw a lack of existing synchronized swimming photography in the market, so he took it upon himself to capture the synchronicity and symmetry the sport simultaneously creates, all from an aerial viewpoint. "I was surprised at the lack of imagery capturing the shapes and patterns that synchronized swimmers create," says Walls.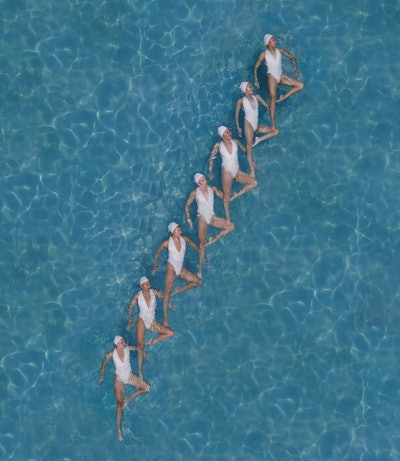 Over his career, Walls has established himself as an Australian photographer — who is recognized for his work all throughout the world — with ample experience in capturing the arts of diving, gymnastics, tennis and ballet. Walls knew synchronized swimming would align perfectly with his professional aesthetic and that he already had the toolset to create the beautiful and unique images seen here.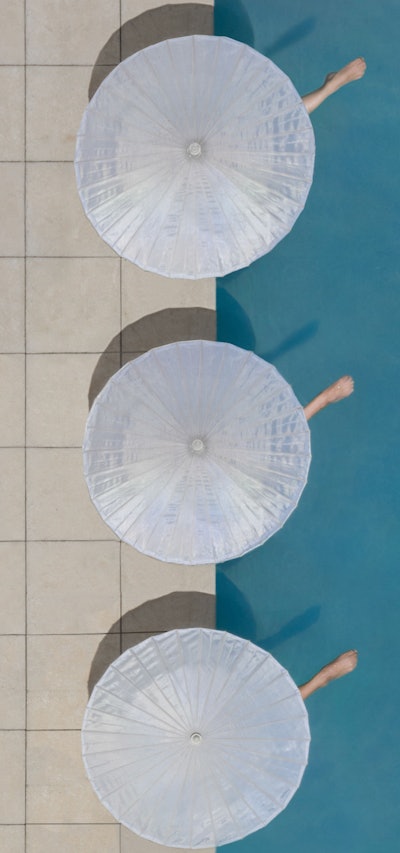 He teamed up with a Sydney-based synchronized swimming team, which was choreographed by Katrina Ann, a former competitor in the sport. "Artistic swimmers spend hours every day working to achieve perfection," says Ann. "With Brad's eye for detail, perspective and creativity, we were able to showcase our hard work that is so often lost to the naked eye."
To begin his creative process, Walls pinned ideas that were composed of many artistic sports — not just synchronized swimming. This inspired him to draw out geometric shapes, of which he wanted to incorporate into the pool itself. With the drawings as a reference, Walls and Ann collaborated to bring them all to life, resulting in the series of photographs.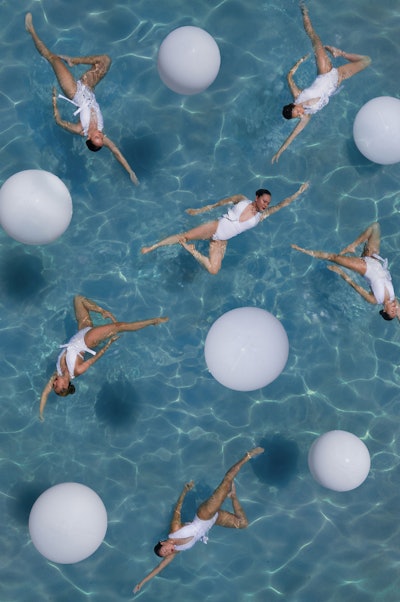 "When working with Katrina, our aim was to cherry-pick static positions from routines that build repetition of form and geometric sequences," says Walls. "The majority of the shoot, around 80%, is meticulously planned, whereas the other 20% is impromptu. No matter the amount of planning that goes into it, there will always be an unplanned frame that looks awesome and couldn't possibly have been planned. That is the embodiment of art."
This article first appeared in the July 2023 issue of AQUA Magazine — the top resource for retailers, builders and service pros in the pool and spa industry. Subscriptions to the print magazine are free to all industry professionals. Click here to subscribe.