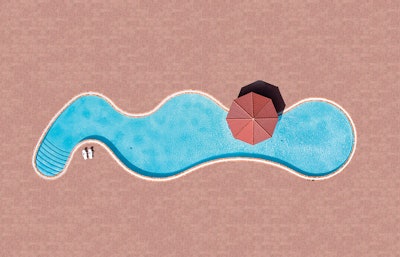 Photos courtesy Stephan Zirwes
In our February 2022 issue, we published an aerial pool shot taken by German photographer Stephan Zirwes. These additional images from his series, POOLS 2018, were just too captivating to omit.
For Zirwes, the visual appeal of pools is all about their unique shapes. "[Pools] are very structured. The lanes, the diving platforms — I love the geometrical forms," he says. "It's a very two-dimensional view with structures and patterns. A small cutout of the reality."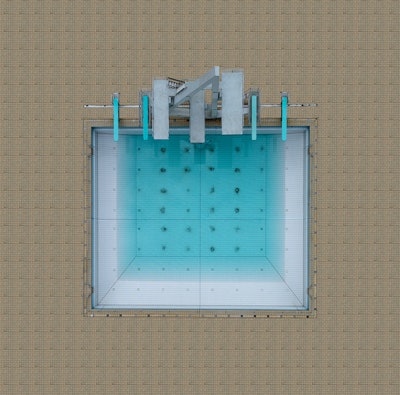 Zirwes has long specialized in aerial photography, but his interest in capturing pools began in 2015. He has since used his lens — and signature higher perspective — to try and raise awareness for public water access.
"Public pools can be a symbol of the importance of water [being] freely accessible to everyone," he says.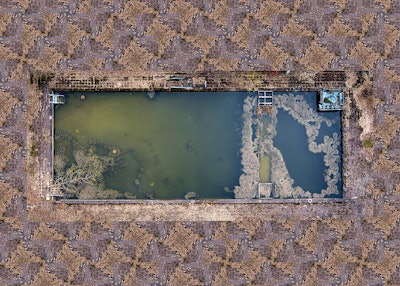 After capturing these pool photos, Zirwes went a step further, distinguishing his work by isolating each pool and placing it against a unique background. "During postproduction, pool tiles were copied and enlarged to create a kind of patterned field condition. The field of tiles becomes a frame," he explains.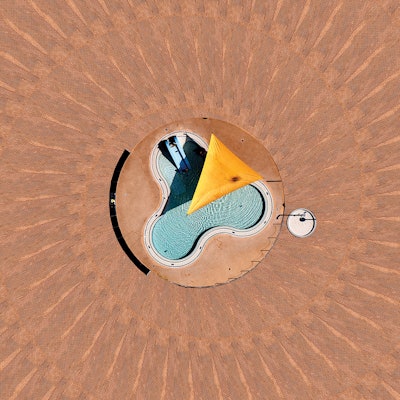 His initial series on the subject, "POOLS 2016," was published that same year. His continuation of the series, "POOLS 2018" (as shown in this spread), earned him a top prize at the 2019 Sony World Photography Awards: Zirwes was named Architecture Photographer of the Year.
To see more of Zirwes' work, check out stephanzirwes.com or follow @stephanzirwes on Instagram.
---
This article first appeared in the March 2022 issue of AQUA Magazine — the top resource for retailers, builders and service pros in the pool and spa industry. Subscriptions to the print magazine are free to all industry professionals. Click here to subscribe.