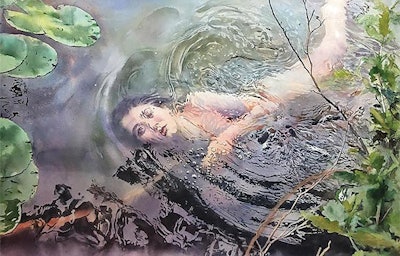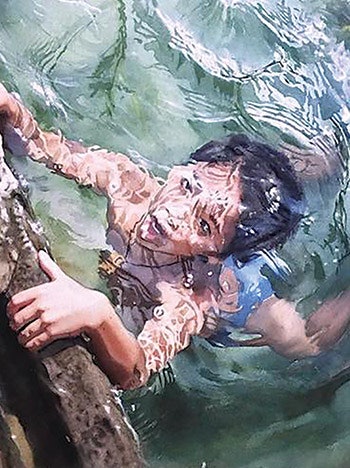 Artist and philosopher Marcos Beccari captures the stunning complexities of water movement in his paintings.
His work embraces water's delicate beauty, depicting ripples and refracted light over a series of swimmers beneath the surface. The breathtaking results are so vibrant and alive that you might just mistake the paintings for photographs.
"I seek to translate lights and colors," Beccari says. "The pictures that most often inspire me are from movies, which usually give me ideas for a drawing and motivate the painting process. Lately, I've focused on the body submerged in water, simply because it is a beautiful situation."
RELATED: One is the Loneliest Swimmer
Based in Brazil, Beccari works as an adjunct professor at the Federal University of Parana. He lectures in a graphic design course and in the postgraduate design program. Each of his paintings take between four to six hours to create.
Beccari does not intend to make money with his work and does not sell prints; rather, he collects his own paintings and gives some away as gifts.
To see more of Marcos Beccari's work, head to marcosbeccari.com or follow his Instagram @marcosbeccari.
This article first appeared in the January 2021 issue of AQUA Magazine — the top resource for retailers, builders and service pros in the pool and spa industry. Subscriptions to the print magazine are free to all industry professionals. Click here to subscribe.