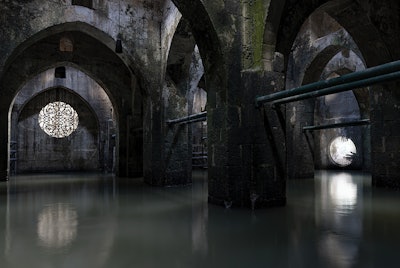 Photos courtesy Ron Peled
Hidden beneath the surface of Ramle, Israel, the Pool of the Arches sits in breathtaking darkness just longing to be explored by tourists and locals alike.
In 789 AD, St. Helena ordered her subjects to build the roofed reservoir in order to increase the town's water supply. Due to this Christian history, the pool is also known as the Pool of St. Helena, as well as the Pool of Goats in Arabic because the gentle beasts used to drink from the pool, too.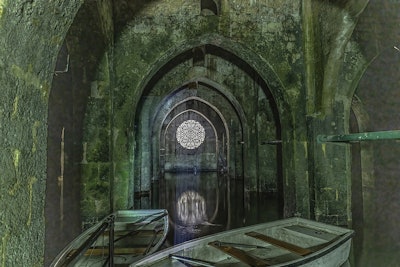 The structure is the epitome of Muslim architecture, especially since the pool has withstood massive earthquakes for over 1,200 years — earthquakes that have destroyed other large parts of the town. The opening, which explains how the water initially entered the pool, was recently discovered in an archeological excavation and is said to have come from a small spring of water in the area.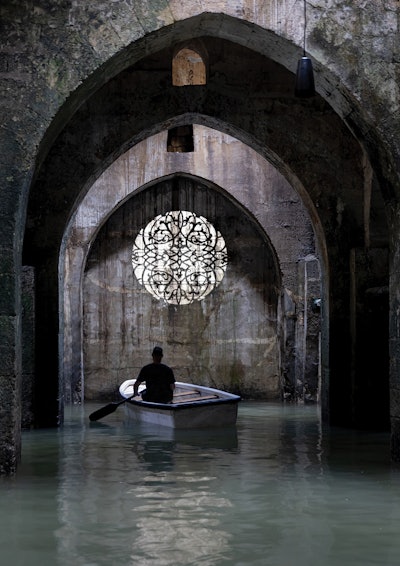 When entering the underground oasis, a few stairs lead to three rows of columns built from stone. Each of the rows contains five columns that carry the curved arches the roof rests upon. Square hatchings are cut into the ceiling, which allowed previous generations to draw water using pails and ropes.
The pool offers row boat expeditions that families can take advantage of in order to enter the magical, historical space. The expeditions last around 20 minutes and when finished, people can go to the surface where a small exhibit further explains the history of the pool.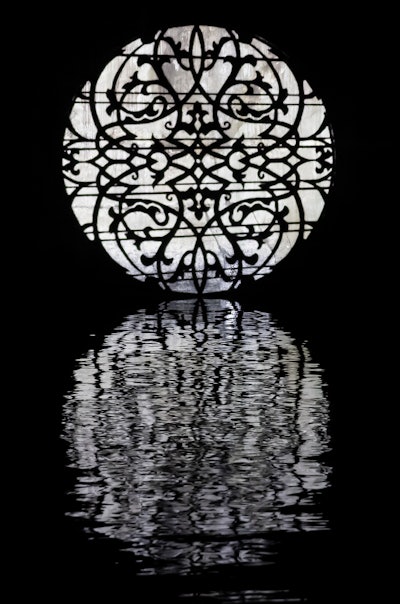 Currently, artist Dor Zlekha Levy has a video and sound exhibition called "Reflection" on display. The artwork touches different emotions and memories, while simultaneously moving between the past and present, creating a beautiful show of images, music and sounds.
This article first appeared in the November 2022 issue of AQUA Magazine — the top resource for retailers, builders and service pros in the pool and spa industry. Subscriptions to the print magazine are free to all industry professionals. Click here to subscribe.