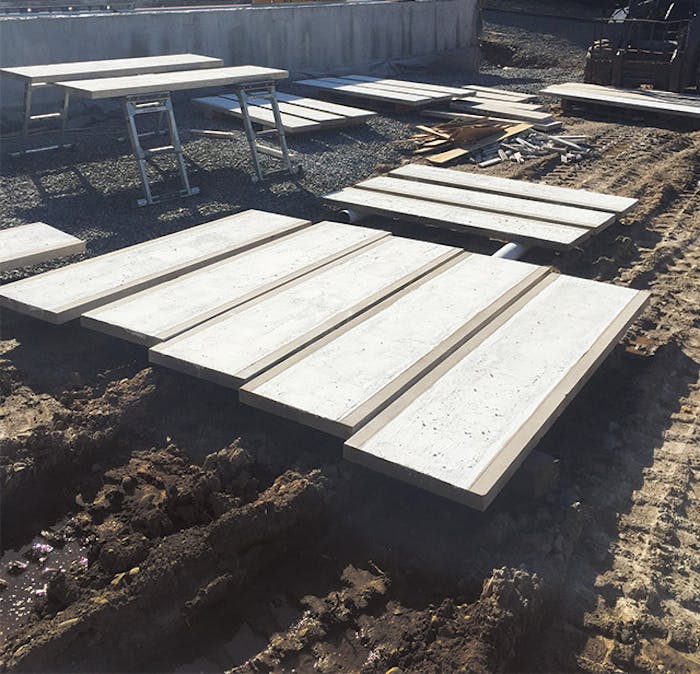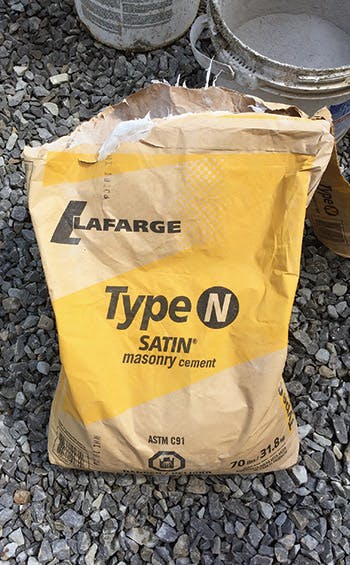 Type N cement is recommended, mixed to the proportions indicated in ASTM C-270, with a finished compressive strength of 750 PSI max.
Limestone is a great material for pool coping and patios. It stays very cool, even in the direct sunlight. It's easy on the feet, and the neutral coloring of grays, browns, tans and sometimes a slight hint of blue/gray allow for fantastic coordination with other materials in and around a swimming pool. That includes tile and plaster finishes and also other natural stone. It complements nearby plants and even carefully chosen wood structures within the pool area.
RELATED: Your Guide To 10 Popular Landscape Paving Materials
A common problem that can ruin the majestic look of limestone is a brown discoloration or staining that bleeds through after the limestone is set in cement, which results from improper setting material and prep work.
A few simple procedures can prevent this problem, as laid out by the Indiana Limestone Institute:
Keep a 1/8-inch slope for drainage across the concrete slab as well as the finished material.
Damp-proof the stone where it makes contact with the setting bed material, including the joints, to protect and shield the stone from absorbing moisture. And damp-proof the concrete slab using a "belt and suspenders" approach. Thoroseal or Tamoseal work well for this. We are using two coats of Thoroseal mixed with Acrylic 60. (Note: Omitting this step will result in staining to the extent directly dependent on the presence of moisture and soluble alkalis inherent in cement-based products. Moisture under the stone makes contact with cement-based products, becoming alkali charged. Absorbed moisture releases organic materials from the stone, resulting in staining.)
For the cement, use Type N mixed with clean sand, mixed to the proportion of ASTM C-270, with a finished compressive strength of 750 PSI max. Setting beds should be a minimum of 1 inch but 1.5 inches is recommended. This will allow the stone to move freely without cracking or spalling. Type S is not recommended as its finished compressive strength is more than double the recommended strength at 1800 PSI.
Do not use sealers, as they inhibit the natural stone's ability to breathe off moisture and impurities the stone absorbs (per ILI).
In cleaning the stone, use a mild soap and scrub brush. Powerwashing or any aggressive cleaning can create surface scarring.
It's sad to see a fine-looking natural stone, which should be an asset to a project, stained with streaks of brown all because a few steps were missed in the installation. Take the time to protect limestone from moisture to retain its elegance and charm for decades to come.
Kevin Misley is president of Mystic Pools in Park Ridge, N.J.