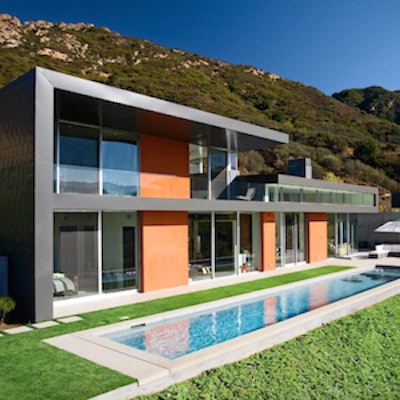 To be successful amid the outdoor living boom, it's critical for retailers and builders to stay abreast of rapidly changing consumer tastes in backyard products. To help keep your product lines up to date, AQUA has partnered with design megasite Houzz to bring you more content about outdoor living, from pools and spas to outdoor kitchens and patio furniture. Here, a Houzz expert shares just a few examples of pool designs that harmonize with the existing home.

Finding your perfect pool shape is all about paying attention to your surroundings. Remember, the pool is an extension of your existing spaces, so you want it to complement the look of your house and landscape. Above all else, your personality and home style are the most important aspects of the design.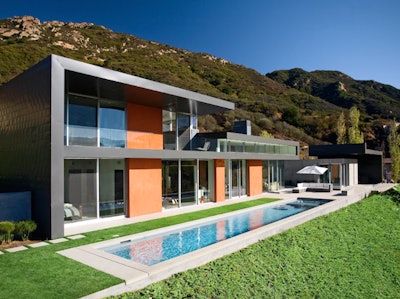 Photo by Abramson Teiger Architects
Straight lines. This pool's clean, simple lines mimic the architecture of the home without overpowering its style. Small grassy spaces in a minimalist design add to the modern look.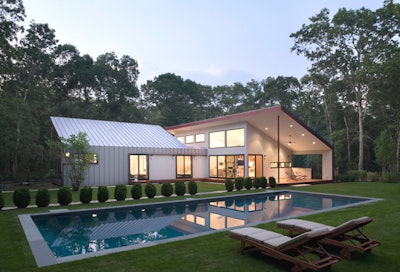 Contemporary pool, original image via Houzz
This larger rectangular pool stays balanced with a scale in proportion to the house and yard. The darker pool finish reflects the home, visually connecting the two spaces.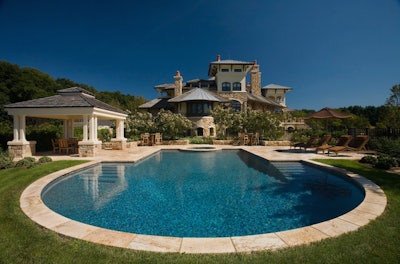 Photo by Liquidscapes
Throw a curve. A large radius end on this pool and circular spa echoes the curved roofline of the house.
Tip: If you have your heart set on certain finish materials, make sure you are open to adjusting your pool's shape. Some materials won't fit in curves or don't come in certain shapes. Trying to force them to work could dampen your results.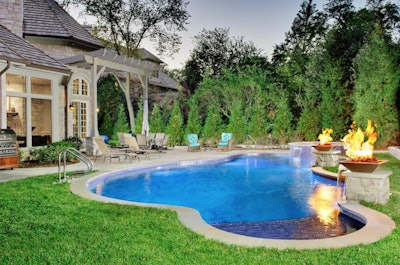 Photo by Platinum Poolcare
Go freeform. By using a freeform shape for this pool, the designer allowed for the creation of new sitting spaces to the side.
RELATED: Refresh Patio Furniture With New Chair Cushions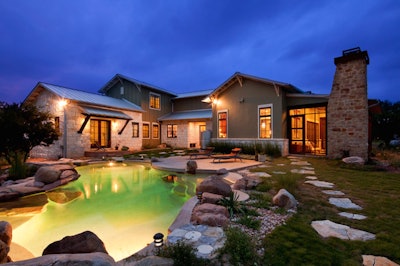 Photo by New Urban Home Builders
Stone on the exterior of this home played a large role in the pool's free-flowing style, which mimics a natural hot spring.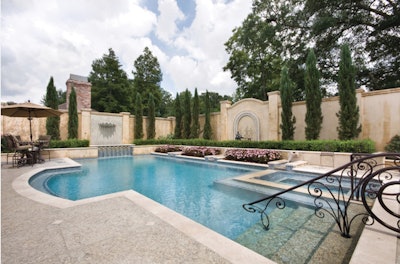 Photo by Ewing Aquatech Pools
Celebrate tradition. A tall privacy wall lined by cypress trees creates an old-world feel that fits this house. The shape of this pool follows suit, creating a relaxing atmosphere reminiscent of an Italian villa.
RELATED: Pick From Thousands of Patio Umbrellas