2020 was a year full of contradicting experiences for the service sector: loss and gain, success and failure, worries and wonders. It's difficult to pin down a specific quote or data point to best represent how it went. In short, it was complicated.
Last year's survey tells a tale of two viciously battling variables: out-of-control demand and strained supply. Renewed interest in backyard upgrades meant a world of fresh opportunity, but racing to keep up was no easy feat thanks to equipment and labor shortages.
In the grip of COVID, fundamentals, from customer interaction to employee training, were turned upside down — rendering usual concerns like internet retail competition and black market labor less important in comparison.
Ultimately, a lot changed. But amid the ups and downs, there was definitely growth. Pushed to the limits and forced to adapt, the service sector seems to have learned a lot about itself and what it's capable of.
For a more complete picture, soak up this year's Service Report in the following slideshow.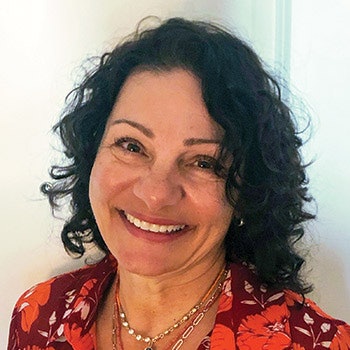 Industry Spotlight: S.R. Smith
Lighting upgrades are a quick and affordable way for pool owners to revamp their backyard space. AQUA spoke with Lisa Langfoss, Lighting Sales Director, S.R. Smith, about the latest in LED technology.
AQUA: Customers are spending more money in the backyard than ever right now. How would you direct some of their budget toward pool upgrades/renovations?
Lisa Langfoss, S.R. Smith: There are a number of ways to easily upgrade pools. Specifically, lighting upgrades deliver the most noticeable impact for the least amount of time and investment dollar. Low voltage, LED lighting upgrades increase a swimming pool's usability and safety while enhancing the ambiance of the backyard. Find upgrade options and how-to content at srsmith.com/tradecentral, which also provides the latest news on popular products like the new Destination Series Rocking Lounge Chair and SlideAway — the first and only CPSC-rated removable slide on the market.
AQUA: What is a simple, effective way of communicating the benefits of LED technology to homeowners?
LL: LED lights use less energy and last longer than traditional, incandescent or halogen light sources — saving maintenance costs over a pool's lifetime. A low voltage LED light installed with a designated UL 379 compliant pool transformer reduces potential for shock risk over a line voltage light source. LED lights offer a palette of colors and shows that make the backyard a perfect nighttime escape.
AQUA: What is the latest in LED technology from S.R. Smith?
LL: The Mod-Lite MultiWhite, the latest addition to S.R. Smith's Mod-Lite wireless lighting range, offers three white color temperatures in the same lamp module: warm, classic and cool-white. It is the perfect solution for dark-finished or inefficiently lit pools. The lens combines features that create a pleasing look with reduced glare, showing off intricate tilework, surface applications and finishes. Visit mod-lite.com to see the Mod-Lite wireless LED lights in action, or contact S.R. Smith to "Test Drive" products.
AQUA: The sun's light is constantly changing throughout the day, and it seems there are some health benefits to synchronizing the temperature of artificial lighting accordingly. What are the benefits of having an adjustable lighting temperature in the pool? (i.e. Mod-Lite)
LL: The changing light of the sun affects our circadian rhythm, which regulates our sleep schedule. When used at night, devices that emit blue light (tablets, smartphones, etc.) negatively affect the user's sleep schedule and may have other health risks. To combat this issue, manufactures of these devices place blue light filters to counter the negative effects during nighttime use. The Mod-Lite MultiWhite offers three color temperatures (warm, classic and cool-white) all with the same lamp module. Pool owners can choose which color white is most appropriate by simply toggling the light OFF and ON. For pool parties, for example, they might opt for the classic or cool white to energize the party. But for a relaxing swim, the warm white is more appropriate. The choices of white light match the user's mood and also highlight a pool finish or blend with landscape lighting.
AQUA: How can wireless lighting technology make installation, replacement and winterization faster and safer?
LL: The Mod-Lite with PowerPass Wireless technology is based on near-field inductive coupling. Mod-Lite is a two-piece pool light, consisting of a corded power coupler — connected to a low-voltage pool transformer, which provides the energy — and a lamp module that produces the light. When the power coupler and lamp module come in close contact, power passes from the coupler to the lamp, turning it ON, similar to a wireless phone charger. Thus, the lamp module has no physical connection to power. It is designed to screw into a 1.5-inch, threaded female fitting and is meant to be replaced at the end of life. The power coupler stays in the conduit, making replacements very easy — just screw the new lamp module into the fitting, which can be done underwater without disconnecting power.
Because the Mod-Lite has no physical connection to power, it reduces safety risks. The light is compliant with UL 676, requires no Earth bonding, and is entirely encased in a corrosive-proof, polymeric material — so there is no opportunity for leaks. Additionally, the Mod-Lite is designed to create the most light with the least amount of power, as S.R. Smith does not overdrive the LEDs, which compromises life over time.
The Mod-Lite comes with a winterization cap, which makes winterization as easy as unscrewing the lamp module and screwing in the cap. The same cap can be used to seal off the fitting during the electrical stage of a project before the pool is open. The lamp module can be screwed into the fitting after the surface application, vinyl liner or shell is in place, and the pool is ready for start-up. Both RGB and MultiWhite Mod-Lite lamp modules are interchangeable, giving pool owners three, distinct white shade options. Pool owners rave about this easy customization, now with the ability to swap lamp modules in and out safely underwater.