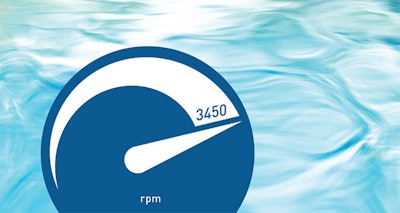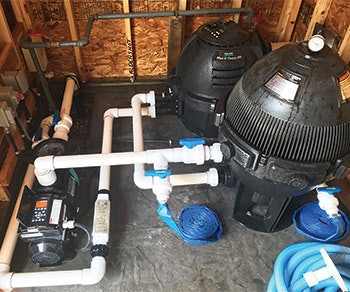 After years in the industry, it's easy to begin to think about variable speed pumps in purely technical terms. They provide the opportunity to alter circulation rate for different objectives, they can go low and slow to move a lot of water through the filter efficiently, etc. Above all, they save money on electric bills.
With the mindset of a pool circulation professional, you can lose sight of what the experience of buying a VSP is like from the customer's point of view. For most customers, it's an arcane bit of equipment that seems important to maintaining the pool. Beyond that, they only know what you tell them.
So when selling a variable speed pump — and due to DOE regulations coming online in July 2021, there will be a lot of that — keep in mind the way a customer views the purchase and feed on their motivations, many of which don't even involve money. Especially with new salespeople, there's a tendency to charge off into all the wonderful features and benefits of VSPs, pointing to charts and tables without taking the time to listen to what's important to the customer. The fact is that most purchases, even of pumps, are emotional to some extent. Sometimes to a great extent, and those emotions should figure into your overall sales approach.
RELATED: New Age of Pumps: Selling The Homeowner
Pool professionals need to ask a few questions at the outset of the conversation with the client to get at the heart of their motivations. Once this has been determined, aligning the benefits of the variable-speed pool pump can help close the sale.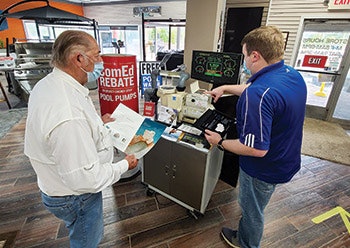 WHAT'S NEW?
Many customers are simply interested in having new VSP technology because that's who they are. Pool professionals sometimes forget that a techie customer might have just dropped $1,000 on a new smartphone when there is nothing wrong with the one they had. They just like the feeling of owning the latest model.
"There are definitely customers who want to replace their pool pump just because it's not the latest and greatest, not because it's broken," says Jessica Norton, owner of Aquatic Solutions in Manteca, Calif. In fact, Norton has customers who call and say they want to replace the pool pump as well as the entire equipment pad just because it looks old, even though the equipment works perfectly. "Customers look at their older equipment and assume they are missing out on the benefits of newer equipment," Norton adds. Closing the sale with these customers should be swift and easy.
Similarly, customers looking for a completely automated pool system will likely want the newest variable-speed pool pump, too. Dan Hansen of JB Pools in Upland, Calif., says he often works with customers who want to automate their pool systems. "If they really want complete automation, adding a programmable, variable-speed pool pump becomes a required piece of equipment," he says.
Hansen frequently finds himself selling a second variable-speed pump to these same clients who have elaborate water features on their pool, like a slide, bubbler or laminar jets. "I have replaced brand-new, single-speed pool pumps that were installed to control a slide and bubbler because a single-speed pump doesn't allow the customer to adjust the flow of these other features," Hansen explains. "Being able to control the flow so you don't have water gushing down the slide or a huge geyser coming out of your bubbler is very important to customers who want automated control."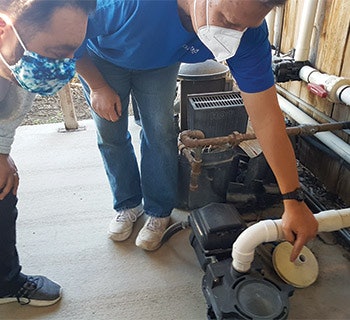 THEY WANT THE BEST
Other customers are only interested in which product is the best. They buy the best car, the best grill, and they will buy the best pump if you refer to it as such. A confident statement referencing the product as the "best on the market" may be all that is required to tilt the client's internal emotional clock toward the purchase of a variable-speed pool pump.
RELATED: The New DOE Pump Regs: Introducing Hydraulic Horsepower
Some of this is the result of COVID, and the broad idea that it's time to invest within the property lines. "As more people spend time at home, investing in and upgrading the backyard is something a lot of customers are doing," says James Roberts, aftermarket program manager for Pentair. Customers who are committed to investing in their pool want to add in all the features to get the benefits associated with the pool. VSPs are the optimal choice for those who want the best.
"Just like when you buy a new car, you want to maximize your purchase by including all the potential add-on features to get the greatest benefit from the purchase, which goes for the pool as well," Hansen says.
Cost may be an inhibitor for many or even most customers, but often it is neither the primary nor deciding factor in the purchase. "Sometimes we get so worried about price when discussing variable-speed upgrades that we want to address it right at the outset," Norton says. However, a few comments regarding the advanced technology of the pump may be all this customer needs to hear in order to mentally commit to the purchase.
Know the numbers — money savings, utility rebates, cost calculators — and how to communicate the savings effectively and simply. It is important to be aware of these resources and leverage them in your sales conversation. For example, an online cost-calculator on display allows staff to quickly show clients the financial savings of switching over to variable speed pool pumps. Explaining that the monthly electrical savings combined with rebates from local utilities can make the investment less sizable, might also help close the sale. However, add this information in at the end, after you know the customer's emotional motivation. Doing so will help you close more sales.
SALES TRAINING
Pool professionals have a tendency to invest time and resources into product knowledge and technical training to ensure the ability to resolve customers' issues. But Roberts explains that it is just as important to invest in sales training for your staff. "Companies that receive sales coaching for three hours per month have proven to exceed their sales goals by 7%, increase revenue by 25% and increase their closing rate by 70%," he says. "If you want to grow, spend time developing your sales and marketing skills."
It is important to take the time to understand customers' buying motivation in order to swiftly move them toward the purchase of new pool equipment. As a consequence, it will make your selling conversations more natural, give consumers the sense that you know what they want and make the purchase experience more satisfying.