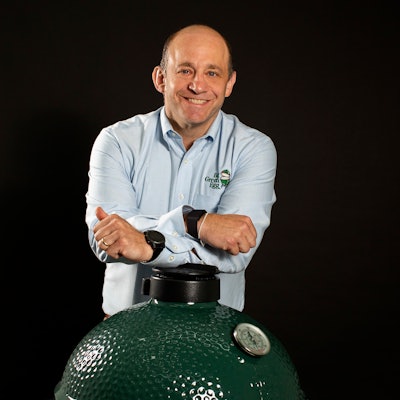 Big Green Egg is pleased to announce the appointment of Dan Gertsacov in the newly created role of president, reporting directly to Ardy Arani, CEO. Gertsacov joins ahead of Big Green Egg's 50-year anniversary in 2024 and will be focused on continuing to build the marketing, omni-channel, business operations, retail and IT technologies functions for the brand.
Gertsacov comes to Big Green Egg with a wealth of experience, having served as the chief commercial officer at Focus Brands, chief marketing and digital officer at Arcos Dorados, McDonald's largest independent franchisee, and most recently, as senior advisor at McKinsey & Company. The newly created president role is part of a strategic move to continue to strengthen the company's position as one of the global leaders in kamado-style grills.
Gertsacov holds an MBA from Harvard Business School, where he was a Goldsmith Scholar. A former Fulbright Scholar in Chile, Gertsacov earned his BA with Honors from the University of Richmond, with a double major in Economics (honors) and International Development, as well as a minor in Spanish.
Big Green Egg's ceo Ardy Arani voiced his confidence in Gertsacov's ability to drive the company forward, stating, "Dan's professional experience, insights and recommendations will play an important role in shaping our business as we look to the future. He comes into the role with a deep understanding of the market and the brand based on his vast professional experience and personal passion for exploring the live-fire food culture around the world."
From humble beginnings in a single storefront on Clairmont Road in Atlanta, Big Green Egg has grown into a worldwide phenomenon available on every continent, save for Antarctica, and adapted to nearly every cooking culture on earth. Looking ahead to its 50th anniversary, Gertsacov will work to bring the brand to more people around the world, building on the incredible legacy of this iconic brand.
Gertsacov expressed his enthusiasm for his new role, stating, "I love this brand, our products and the Egghead lifestyle of live-fire cooking. I believe what millions of Big Green Egg owners around the world believe: Cooking outdoors on live-fire brings together friends and family for amazing memories around amazing food."