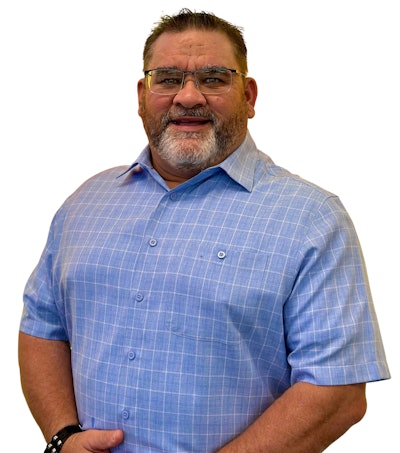 AquaStar Pool Products, Inc. has hired industry veteran Bryan Chrissan to be the national technical sales manager. In this newly created position, Chrissan will be responsible for providing technical application support for pool service professionals. In addition, he will be tasked with providing field insights that will influence AquaStar's product enhancements and product development plans as the company grows its presence on the pool equipment pad.
Chrissan started his pool industry career as a service technician in the early 1990s. "I had moved from Ohio to Southern California and wanted to work outdoors in a hands-on trade. It was a great experience."
After a few years, he decided to transition to a corporate finance job, but "the call of the outdoors" brought him back to the pool industry. In 2001, Chrissan decided to start his own pool service and repair company. The business grew steadily with over 150 accounts across Southern California.
"When I re-joined the pool industry, I took every opportunity to learn. I got certifications from manufacturers, joined IPSSA and became a CPO instructor."
In 2015, he joined Hayward Industries and worked in a number of training and technical support roles over the next eight years.
"I am excited to be part of the positive disruption AquaStar is bringing to the pool equipment market," says Chrissan. "The Pipeline Filter and Pump are leading edge products that were clearly designed to make it easier and faster for pool service professionals to do their jobs. I'm looking forward to being part of new and exciting innovations on the equipment pad."
"I've known Bryan for several years and I am very excited to have him on our team," says Todd Pieri, chief operating officer at AquaStar. "His depth of knowledge and diverse experience in the pool industry will help to provide exceptional support for the pool service pros, but also help inform our product innovations."
Bryan Chrissan's position is effective immediately. He can be reached by email at bryan@aquastarpoolproducts or by phone (469) 885-2278.