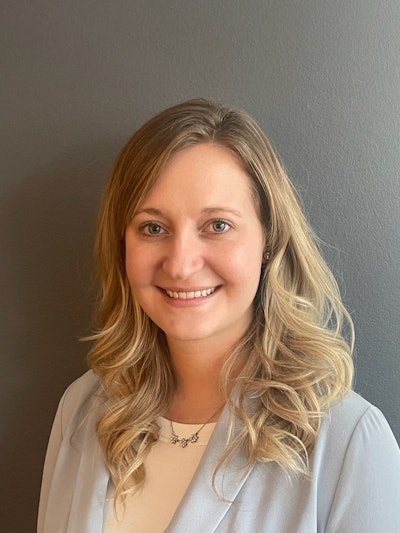 S.R.Smith is pleased to announce the hiring of Chelsea Special, the new regional sales manager for the Southwest region. Chelsea is the dedicated S.R.Smith sales representative for Arizona, Colorado, New Mexico, southwestern Utah, Las Vegas, Nev., and El Paso, Texas.
Chelsea previously worked for Armstrong World Industries as a distribution sales manager, where she worked closely with contractors and distributors. She has a passion for the construction industry and technical acumen for construction methods, as well as experience in managing channel sales relationships. Chelsea is a graduate of Arizona State University, where she studied design management and urban planning. In her free time, Chelsea enjoys getting outdoors for a bike ride or hike, baking, painting, and watching her favorite sports teams, including the Phoenix Suns and Diamondbacks.
Chelsea will work from her home in the Phoenix, Ariz., area. She can be reached via email at cspecial@srsmith.com or by cellphone at (480) 450-9238.