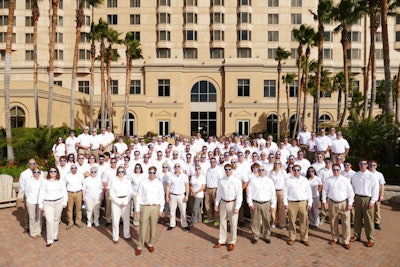 Entrepreneur magazine recently named America's Swimming Pool Company as one of the top 100 companies worthy of the 2017 Best of the Best rankings. The pool professionals at ASP have what it takes to be part of the number one swimming pool cleaning, repair and renovation franchise because of its proven system and successful business model created by Founder and CEO, Stewart C. Vernon.
"Making the Best of the Best list is a true testament to the power of our brand, and the leaders we have leading the company," Vernon says. "From day one we have put the needs and satisfaction of our franchise owners at the forefront of everything we do, while also reinvesting in our brand."
The Entrepreneur Franchise 500 ranking is already a competitive environment, and to be named the best in the industry is something to brag about. Entrepreneurs and franchisors recognize the Franchise 500 as a top competitive tool of measurement highlighting exceptional performance in areas including financial strength and stability, growth rate and brand power. Other features that determine the Top 100 list include years in business, startup costs, litigation brought by franchisees, franchise terminations, and whether financing is available.
"Like every industry, franchising is ever-evolving and must smartly react to new technologies and consumer demands," says Jason Feifer, editor-in-chief of Entrepreneur. "We know it takes a lot to stay competitive, and are excited to celebrate those that do it best."
Technology and innovation in the pool industry are other contributing factors to ASP's continuous rankings. Their team of experts designed PoolOps technology, a cloud-based digital platform created for pool professionals by pool professionals. This type of innovative technology is used to provide a higher level of service to their customers while integrating a marketing platform to help target and capture high-quality leads.
"ASP has provided me with the freedom to pursue my entrepreneurial drive," says Ryan Eiland, owner and operator of ASP in Destin, Fla. "The training and support that ASP provides set the standards in the pool industry. I can think of no better way to start your own business."
To view America's Swimming Pool Company in the full ranking, visit www.entrepreneur.com/franchise500.