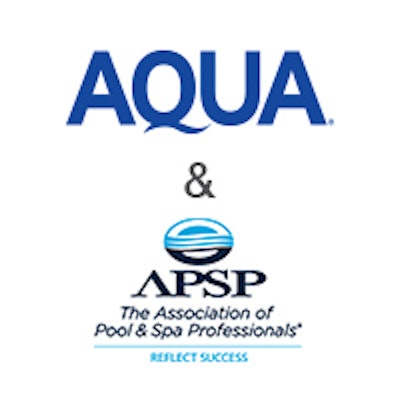 AQUA magazine is pleased to announce an alliance with the Association of Pool and Spa Professionals, the largest association representing the pool and spa industry. AQUA will become the media partner to APSP, providing information about the Association's extensive efforts in education, business development for pool and spa companies, standards, safety, lobbying, research, and other areas.
As part of the agreement, APSP will retire AQ magazine, its quarterly publication, and each APSP member company will receive a free subscription to AQUA.
"We have watched with admiration as new CEO Rich Gottwald and his team have put the Association's financial house in order. They have streamlined operations, consolidated efforts throughout the industry and are planning new initiatives to help us sell more pools and spas. We've seen that energy for positive change and share it," says AQUA Executive Editor Scott Webb.
"It's a natural accord. Like AQUA, APSP is investing in education and promoting standards, not just for processes and products, but for professionalism in all the industry's segments. Working together, we can achieve more."