Kona Pools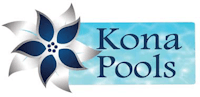 6083 N. Figarden Drive, # 206
Fresno, CA 93722
United States
Areas Served:
US and Canada
High quality soft-sided aboveground pools and accessories.
Request More Information
Fill out the form below to request more information about
Kona Pools
Buyer's Guide
Find manufacturers and suppliers in the most extensive searchable database in the industry.
Learn More

Content Library
Dig through our best stories from the magazine, all sorted by category for easy surfing.
Read More