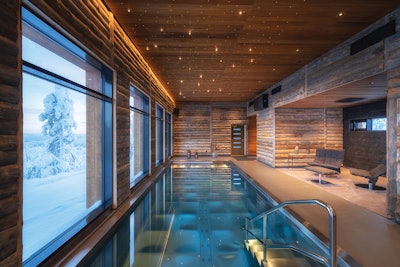 Photos courtesy Octola Private Wilderness
Described as "The first private spa in the Arctic," a remote escape in the Finnish Lapland offers luxury amid one of the world's harshest climates.
Octola Private Wilderness (owned by Luxury Action) is hidden within 400 hectares of private pine forest, where guests can opt to stay in a 10-bedroom lodge or two-bedroom villa. A range of experiences await, from ice fishing and husky sledding to reindeer feeding.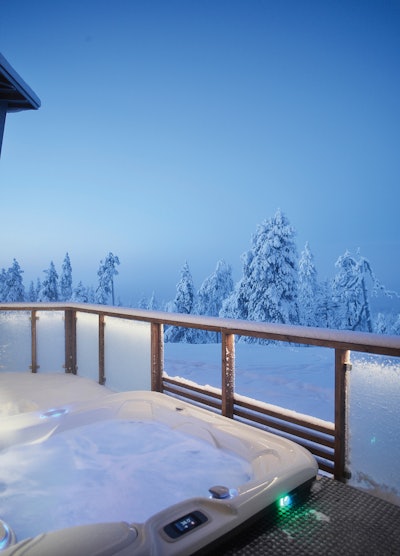 "I'm a firm believer in the physical and spiritual healing power of nature," says Janne Honkanen, owner and founder of Luxury Action. "Octola has been designed to provide the inspiration and relaxation that this unique wilderness location can provide."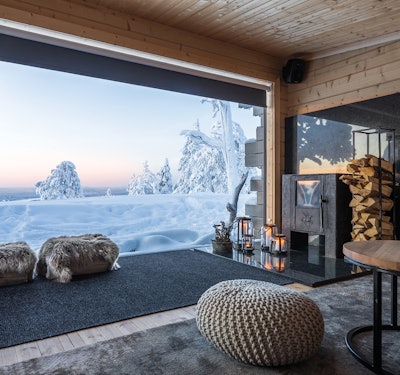 Sustainability was a key consideration during construction: In fact, in a 2021 study by engineering advisory company AFRY, Octola was shown to have a significant negative carbon footprint. The property uses wind-generated electricity, geothermal heating and drinking water directly from its own spring.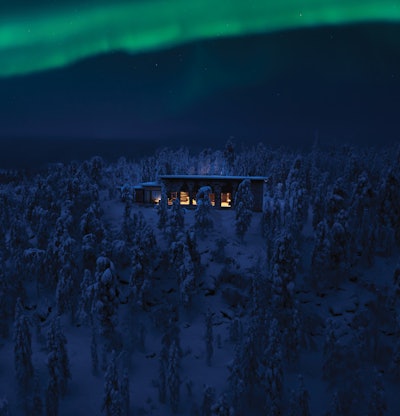 One of the resort's main draws is a set of top-notch spa and wellness facilities. Guests can relax and unwind in a Finnish-designed, temperatureadjustable cold pool, an outdoor hot tub or a custom-built resisting current pool, all with breathtaking views of the surrounding wilderness.
Additionally, six sauna options are available, including a hand-carved wooden log sauna and a sauna crafted from ice. A separate, compact cabin offers fireside relaxation and yoga sessions.