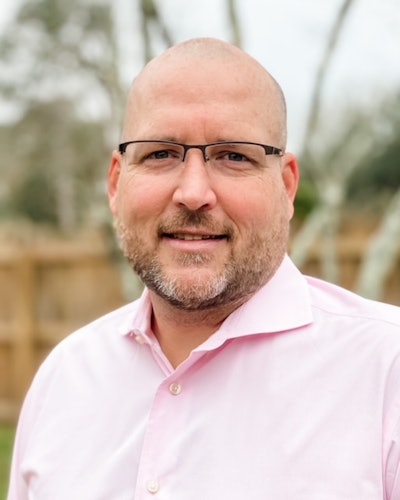 Drowning is a word that causes extreme concern and stress for an operator. It's a word that represents the loss of life, the loss of a family member, the loss of hopes and dreams, and the loss of a promising future. One that often brings shame and guilt to those involved – to the lifeguard who missed the drowning victim, and perhaps to someone close to the victim who was unable to help.
Drowning deaths are considered a "silent epidemic." Globally, drowning is the third leading cause of death, affecting 7% of the world's population. In the United States, it's the leading cause of death for children ages one to four years old, with more than 4,000 people dying from unintentional drownings each year and an estimated 8,000 annual emergency department visits for non-fatal drownings (source: CDC).
This is a public health issue all year long, but the headlines that come with the summer swim season are a brutal reminder of just how much needs to be done to stop this preventable tragedy. In June alone, two brothers, ages 16 and 19, drowned at a New Jersey school's indoor pool open to the community during certain hours (source); a four-year-old boy nearly drowned at a public pool at the Iowa Park Pool and Spray Park (source); and a 10-year-old girl died after drowning in a Ogden, Utah-based country club swimming pool (source). And perhaps most visible in mainstream media: After fainting in the pool, U.S. artistic swimmer Anita Alvarez was saved from drowning by her coach, Andrea Fuentes, when the lifeguards on duty were reportedly slow to react (source).
Drownings are largely preventable through proper operations, safety practices, and supervision, as well as consistent compliance with aquatic codes and standards. Code compliance and adhering to industry standards reduce fatal and non-fatal drownings, although it's a "silent" statistic – it's impossible to track just how many lives are saved due to a facility following accepted codes and practices. But data isn't needed to make a simple declaration – if aquatic facilities follow codes and standards, drowning risk decreases. Pool operators across the country know this and the proof is available through how many times they don't have a fatal or non-fatal drowning.
Enabling Safety With the Model Aquatic Health Code
The Model Aquatic Health Code (MAHC) is science-based guidance from the Centers for Disease Control and Prevention (CDC), developed with input from 140 aquatic and public health professionals. The MAHC is the only all-inclusive national pool code that addresses current aquatic issues with a focus on public health and the prevention of injury, illness and drowning. It serves as a voluntary document for state and local agencies needing to update or implement rules, regulations, guidance, laws, or standards governing the design, construction, operation, and maintenance of public swimming pools, spas, hot tubs and other disinfected aquatic facilities.​
The MAHC is being used in a variety of ways across the country and globally. States have adopted or are working toward adopting all or parts of the MAHC and use it to influence updates to the existing code (updates occur every three years). The MAHC has been adopted by federal entities such as the Department of Defense and National Park Service and is referenced as the standard of care in litigation by expert witnesses, and by consultants. Since its inception, the MAHC has become a driving force in public health and aquatic safety.
At first glance, the MAHC appears to be about construction, or focusing on health. But a deeper look shows drowning prevention strategies throughout the entire code. This was purposeful when the MAHC was first developed as a public health document. Human safety is more than slips and trips or E.Coli or Cryptosporidium. Human safety includes reducing the risk of drowning at aquatic venues.
Reducing the Risk of Drowning
So, how does the MAHC address the risk of drowning?
Section 3 of the MAHC addresses Design and Construction. From the first moment of design, before the first shovel hits the earth, the MAHC considers the risk of drowning. Some of the more notable code entries include:
Ensuring Zone Validation and swimmer supervision is used in the design process
Ensures proper lighting for indoor pools and lighting for outdoor pools used after sunset
Requires that any windows be designed to inhibit glare which can impact identifying a submerged drowning victim
Addresses emergency communication equipment
Addresses proper lifeguard stand placement
Section 4 of the MAHC addresses Operations and Maintenance, emphasizing the aspects of Section 3 that can reduce the risk of drowning. Lighting, reference tiles, depth markers, emergency communication, and water clarity standards are all referenced again which signifies "these are important for reducing the risk of drowning."
Section 6 addresses Policies and Management and where the user sees obvious and heavy references to reducing the risk of drowning. This section addresses required topics in lifeguard training, as well as drowning prevention topics for pool operator training.
Most significantly in Section 6 are the requirements for facilities with lifeguards. In this section, the MAHC specifies a Safety Plan be developed to reduce the risk of drowning at the aquatic venue. Section 6 also lists what facilities are required to have lifeguards on duty, as well as what steps should be taken to reduce the risk of drowning at aquatic venues that do not have lifeguards.
Another significant aspect of Section 6 is preventing drowning through behavior modification. These components of Section 6 address supervision by parents or a responsible adult, and signage that states facility rules and prohibits dangerous behaviors like extended breath holding and hyperventilation.
Another key to reducing the risk of drowning is found under the Imminent Health Hazards listed in Section 6. These include immediate closure for cloudy water, lack of required supervision, and the absence of proper barriers and rescue equipment.
Moving the Needle to Save Lives
Drown-proofing is impossible. Even with learn-to-swim initiatives and safety as our highest priority, the risk of drowning will never be completely erased. However, consistent compliance with aquatic codes and standards, like the MAHC – even if supplemental to the state or local code – along with proper protocols and regular trainings can move the needle to reduce fatal and non-fatal drownings.