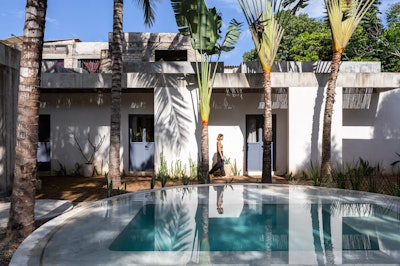 All photos courtesy Luis Young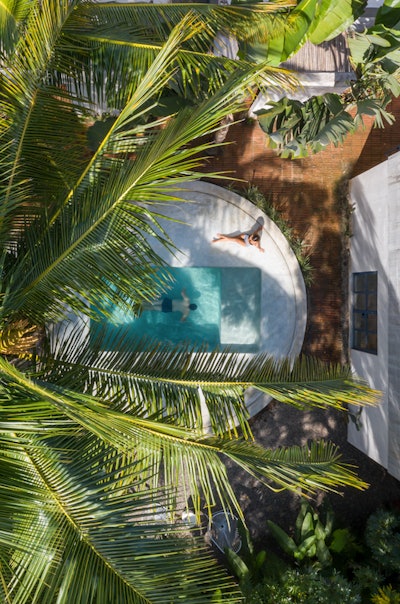 This home was in a state of disrepair until it was given new life with renovations by local design studio Palma.
Based in Mexico City, Palma was founded in 2016 by Ilse Cárdenas, Regina de Hoyos, Diego Escamilla, and Juan Luis Rivera. This project — called San Ignacio — reconfigured the layout of the property, centering everything around a stunning, shallow-edged swimming pool. Palma refurbished the existing building and added two new rooms.
"The newly built [rooms], one closed and the other open, serve as flexible spaces for different activities in the daily use of the house and maintain a constant relationship with the pool placed in the middle of both," the studio says. A landscape project completed by PAAR "weaves together the existing house and the new additions, mainly through the use of a pavement with buried bricks that seem to disappear as one walks from the house into the garden."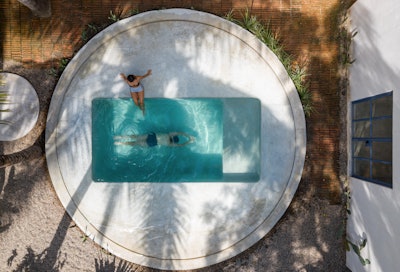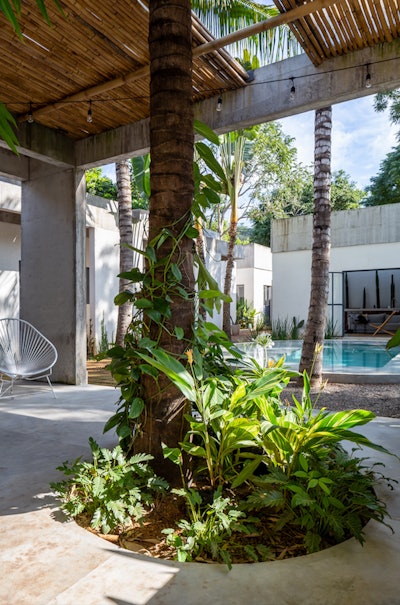 An old sheet metal roof had long caused problems with heat generation and leakage during rainy seasons. "We replaced it with a concrete slab that provides greater height to the rooms, and the possibility of including a series of skylights that allow more light to enter," explains the studio.
In addition, Palma installed some short walls to create privacy between the pool area and the new rooms. "These were built resembling the large palm trees found on the site," the studio says. "They also define a portico with a bamboo roof that bathes the white walls in shadows."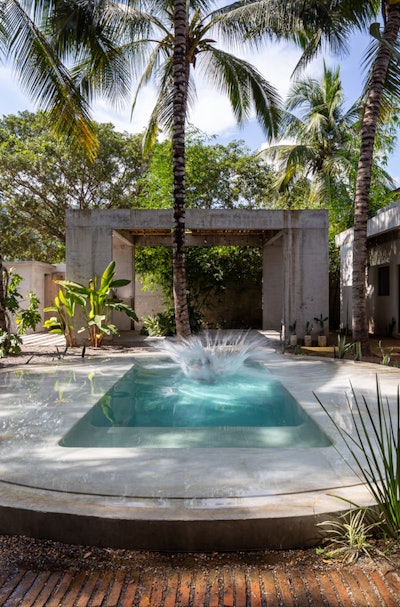 ---
This article first appeared in the July 2022 issue of AQUA Magazine — the top resource for retailers, builders and service pros in the pool and spa industry. Subscriptions to the print magazine are free to all industry professionals. Click here to subscribe.