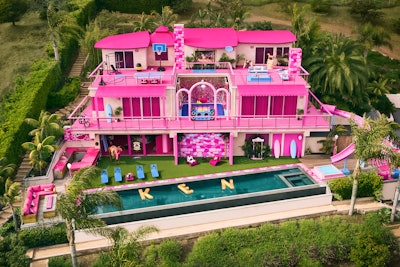 Photo courtesy Hogwash Studios
Airbnb recently listed Barbie's Malibu Dreamhouse, a pink mansion complete with a disco dance floor, outdoor infinity pool and Western- themed master bedroom, on their rental website; however, the host wasn't Barbie, but Ken, the life-sized doll himself.
Located in Malibu, Calif., the oceanfront dollhouse was rented out, free of charge, for two separate one- night stays, limited to two people per stay, on July 21 and 22, 2023, in order to celebrate the release of the new "Barbie" movie that hit theaters this past summer.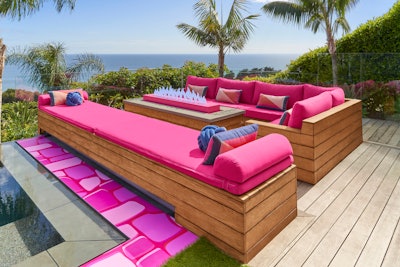 The film was directed by Greta Gerwig, written by Gerwig and Noah Baumbach and stars popular actors/ actresses like Margot Robbie, Ryan Gosling and Will Ferrell. The house, which was previously listed in 2019 for Barbie's 60th anniversary by Airbnb, was recently updated to give it more "Kenergy."
"We all have dreams, and Barbie is lucky enough to have a house full of them," says Ken/Airbnb. "But now, it's my turn, and I can't wait to host guests inside these one-of-a-kind –— dare I say, one-of-a-Ken? — digs."
The pink bedroom is decorated with manly cowhide rugs, cowboy hats and horse-printed throws, as well as a large closet complete with Ken's fringed shirts and guitar. However, some of Barbie's clothing remains in the house, including her high-heeled pink shoes, which are decorated with fluffy feathers and can be seen on Margot Robbie in the film adaptation of "Barbie."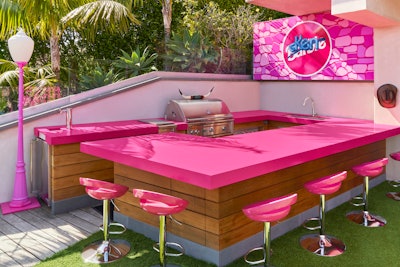 Some other design details that relate to Ken's takeover of the dreamhouse include a Western-style swing door, adorned with a horse and the words "Kendom Saloon," as well as a sign above the outdoor kitchen that now reads "Ken" instead of "Barbie."
The exterior includes a bright-pink lounging area, gym, kitchen and infinity pool. There's also plenty of products so that guests can make a large splash in the swimming pool, such as surfboards, "KEN" floaties and a slide.