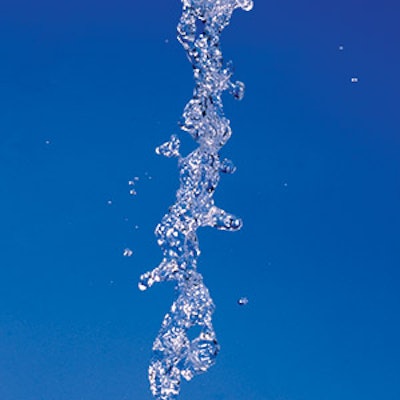 Here in the dog days of summer, it's natural for even the most ardent sun-worshiper to retreat to the shade. For these people, and anyone else who just doesn't want to be baked like a brick, we build structures to block the big yellow.
It's interesting, then, that for all the pervasiveness of shade and garden structures, the words used to describe them are often seemingly interchangeable and at times confusing.
To help sort out the wordy morass of shady references, we thought it might be helpful to share the definitions of common terms as defined by the landscape and architecture industries:
1. Pergola: A freestanding structure with an open roof that is supported by columns or posts. Pergolas may be used to cover walkways or to provide filtered shade for an outdoor living space. The word "pergola" has come to be used interchangeably with "patio cover."
2. Patio cover: An attached structure that provides shade and/or rain coverage for a patio or deck. A patio cover may have an open or solid roof. The term "patio cover" is often used interchangeably with "pergola."
3. Gazebo: A freestanding, octagonal structure with a solid, pitched roof and open sides that provides full shade without obstructing views. It is common for gazebos to be screened in to provide a bug-free space for relaxing.
4. Ramada: A freestanding structure similar to a pergola but with a closed roof. A ramada provides complete shade as well as protection from rain. The closed roof also traps heat, which can be beneficial in colder weather. Ramadas are often placed over outdoor kitchens or near an outdoor fireplace. They also go by the name "pavilion."
5. Pool House: A freestanding enclosed structure, which can include a kitchen, game room or even a spare bedroom for guests. Often used in areas with inclement or cold weather, pool houses are commonly for storing pool supplies and equipment.
6. Arbor: A small framework that supports climbing plants and serves as a passageway. Arbors are often arched and placed over a path or gate. Arbors are sometimes called pergolas or trellises.
7. Trellis: A flat section of latticework used to support vines. Often used to add interest to a blank wall, add height to fences, or to add privacy to an outdoor structure.
8. Greenhouse: Greenhouses are structures that create their own microclimate inside their walls. They are popular among those who enjoy growing exotic plants or have homegrown food year round.
Arcade: A series of arches; in gardening, often a straight, tree-lined walkway where trees form the arched ceiling.
9. Patio umbrella: Any umbrella that is manufactured or created specifically for outdoor leisure use in backyards, by swimming pools or on decks, verandas and patio.
10. Belvedere: An architectural structure, such as a gazebo or a roofed open gallery, situated in a landscape so as to command a good view of the surrounding countryside; literally means "beautiful view" in Latin.
11. Loggia: A gallery or arcade that is roofed but open, along the front or side of a building, and often on an upper level.
Sources: Trust for Architectural Easements, Landscaping Network and Webster's New World Dictionary.