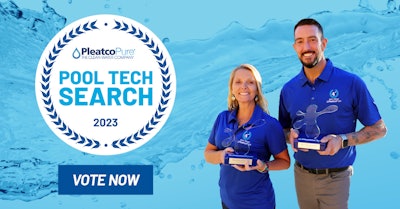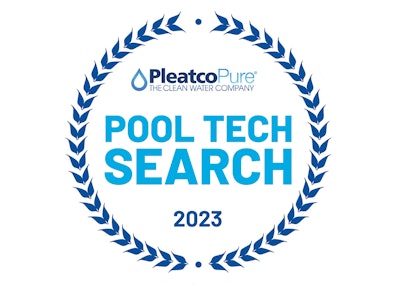 The time has come! Place your vote to help Pleatco, alongside partners AQUA Magazine and GENESIS, recognize the best-of-the-best service technicians in the pool and spa industry. Voting is open from now until November 8.
Being dubbed the Pleatco Pool Tech is a career-defining achievement, just ask the 2022 winner Amy Lemieux. "I am so filled with joy and excitement at winning such an honor among my peers! Winning the Pleatco Pool Tech of 2022, I do not take lightly," says Lemieux. "I will uphold the 'perfect' every day of my life. I try so hard to show my love for the pool industry, educating and connecting to customers and learning from my peers. This is like winning the Super Bowl!"
This year, the Award ceremony will be held at the 2024 Pool & Spa Show in Atlantic City, N.J. Grand finalists will receive roundtrip airfare and hotel accommodations to be present at the Show, as well as Pleatco product and complimentary GENESIS course registration provided by the Pool & Hot Tub Alliance.