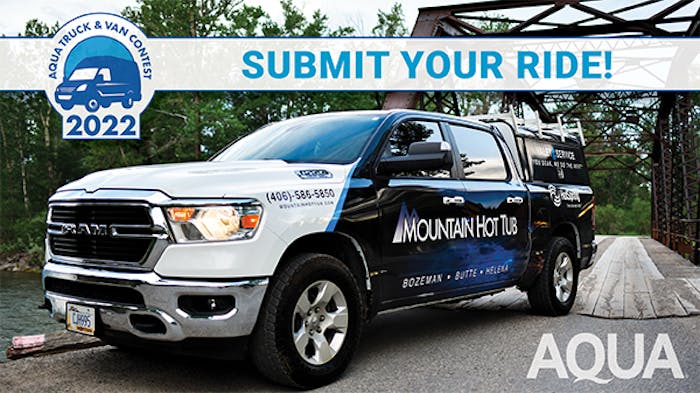 Do you have an amazing wrap on your truck or van? An immaculate interior? Does your vehicle turn heads wherever you go? Show us in our Truck & Van contest, which is back this year for another spin.
To enter, snag a few photos of your vehicle and text them to ‪(702) 909-AQUA (2782). If we like what we see, you'll move on to ROUND TWO where we'll ask you for more details. 
Winners will be featured in the June 2022 issue of the magazine.
RELATED: See the winners of the 2020 Truck & Van Contest!
Criteria: Each entry is judged by the AQUA team according to two criteria: aesthetics and clarity of information. Simply put, do you have a unique, attractive truck that highlights pertinent information in a way that can be quickly understood? If so, we want to see it.
Prize: Winners will appear in the June 2022 issue and receive some AQUA swag. 
Ready to enter? Text photos of your vehicle to (702) 909-2782.
SPONSORED BY: 

getskimmer.com |  (480) 718-2158