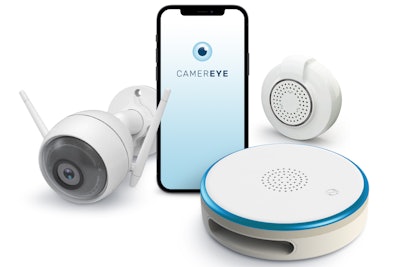 Spring into pool season with new pool and spa products. From new industry software to an Artificial Intelligence Smart Fence, it's raining new products this month.
---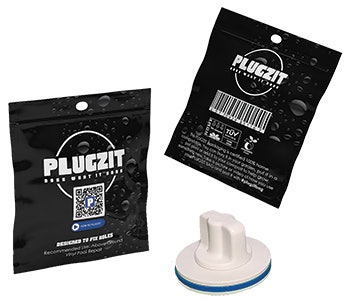 Product of the Month: PLUGZIT
PLUGZIT is a new product for all soft-sided pool owners. Made in Europe, it is a pool repair device that saves time, saves water and gives pool owners peace of mind that their pool is again watertight. This product can fix a hole in 20 seconds without glue, patch or tape, according to the company. All packaging material is 100% compostable.

plugzit.com | +41 76 5349611 (whatsapp)
---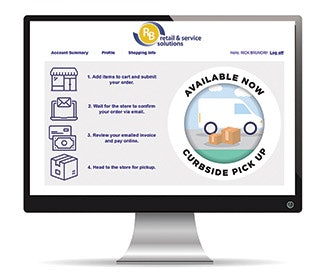 RB Retail & Service Solutions Software
For those businesses in the pool and spa industry that were not originally equipped for an online marketplace, RB Retail & Service Solutions has rolled-out a 'shopping cart' feature that can be added to existing websites. This feature provides an easy check-out and curbside pickup or delivery. It's an ideal way to make pool sales management easier, the company says.
rbpoolandspa.com | (866) 933-9099
---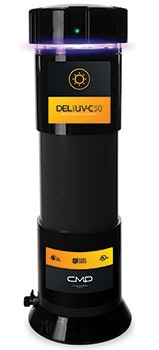 CMP
DEL UV-C 50 sanitizers from CMP offer plug-and-play capabilities and simple maintenance. Natural, ultraviolet rays break down contaminants and chlorine-resistant organisms like Cryptosporidium at the DNA level. These sanitizers feature high-flow, high-capacity UV-C and fit on any equipment setup, including existing pools.
c-m-p.com | (800) 733-9060
---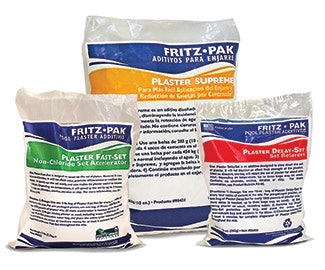 Fritz-Pak
Fritz-Pak's Pool Plaster products offer a fast, easy way to improve the workability of pool plaster and get a clean finish every time. These plaster admixtures improve the consistency of plaster without ruining the color, the company says. Fritz-Pak's Pool Plaster products are safe to use on all pool designs, come packaged in water-soluble bags and are specially formulated to reduce cracking as the plaster sets.
fritzpak.com | (214) 221-9494
---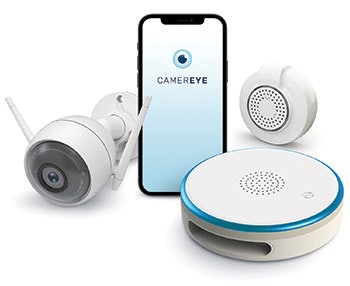 CamerEye
CamerEye introduces the Artificial Intelligence Smart Fence technology and safety ecosystem to provide faster distress detection and help save lives. CamerEye's ecosystem allows pool owners to monitor their pool 24/7, detect distress and near-drowning behavior through AI-powered overhead cameras and receive an alert within 10 seconds of distress being detected. This affordable and easy-to-install system keeps pool owners connected to their backyard as a part of their smart home ecosystem.
camereye.ai | (800) 906-2810
---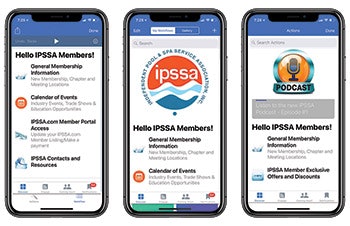 IPSSA
IPSSA, the Independent Pool and Spa Service Association, is pleased to offer a downloadable app for use by non-members and members on any mobile device. This free app is designed to provide service professionals with information and offers geared specifically toward in-field service techs. Non-members can find nearby chapters, IPSSA benefits and joining information as well as a calendar of events including partner training, table-top events and trade shows. Additional member-exclusive offers are also offered through the app. The app is available for immediate download on the app store for iPhone and Android users.
ipssa.com | (888) 360-9505+2
---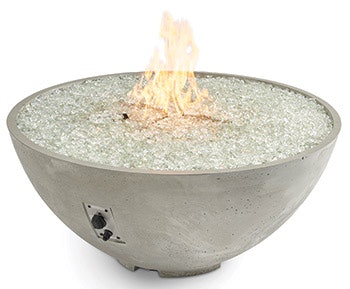 THE OUTDOOR GREATROOM COMPANY
The Outdoor GreatRoom Company is excited to add the Cove Edge Gas Fire Pit Bowl to its Cove Collection. The Cove Edge is constructed of Supercast concrete with three color variations to choose from: natural grey, white or midnight mist. The thin edge of the bowl offers a seamless profile to fit a modern landscaping design. While the Cove Edge round fire pit is set up for liquid propane, an installer can convert to natural gas using the included conversion kit. The 42-inch Crystal Fire Plus burner insert and plate is UL Listed for safety and quality. Available now and shipping right from the U.S.
outdoorrooms.com | (866) 303-4028
---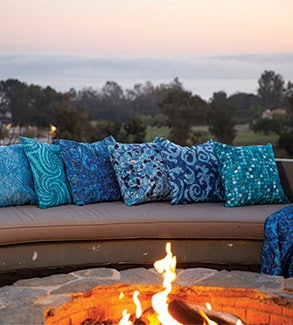 LOOP-LOC
LOOP-LOC is excited to announce their new Backyard Accents line of luxury poolside accessories. This line features pool float covers to update last season's existing floats, pool and beach towels, decorative pillow covers and vibrant beach totes. These products come in 10 of LOOP-LOC's exclusive designs from their pool liner collection. Colors include deep violet-blues, turquoises and greens for a cohesive design aesthetic reminiscent of hotels and spas.
backyardaccents.com | (800) LOC-LOOP
---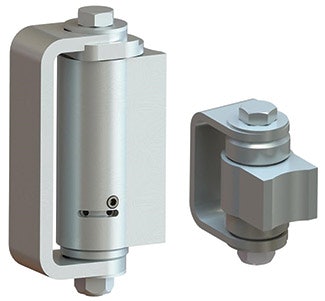 Nationwide Industries
Nationwide Industries introduces the Heavy Duty Self-Closing Hinge for operating gates on properties of all kinds. This product has ball bearings on both the top and bottom of the spring, enabling gates to open and close more smoothly and efficiently. The hinge features adjustable tension, easy-to-adjust closing speeds and horizontal adjustment. Each set includes one self-closing hinge and one dummy hinge. The product is currently available in steel weld-on.
nationwideindustries.com | (813) 988-2628
---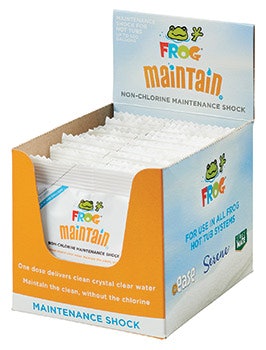 King Technology
FROG Maintain non-chlorine shock is cyanuric acid free, ensuring no cyanuric acid buildup. Packaged as a convenient, single-dose pouch, this product is formulated to keep pH buffered and dissolves in 15 minutes for clean, clear water, the company says. FROG Maintain may be used with all FROG's hot tub sanitizing systems or for anyone who wants an easier way to use non-chlorine shock. Retails as a 12-pack carton.
kingtechnology.com | (800) 222-0169