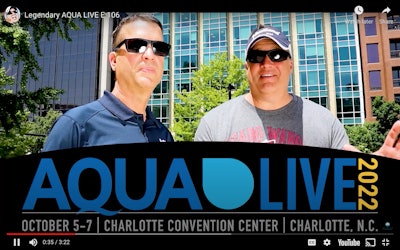 On a blazin' hot day this summer, The Legend traveled down to AQUA Magazine's headquarters in Madison, Wis., to talk pools and spas and water samples — and, most importantly, AQUA Live. The AQUA team took him and John Bereza out on the town, sampled the local delicacies, and recorded a few of the more hilarious moments. Below, we share the "Unfiltered Legends" podcast episode as well as a video featuring The Legend himself.
---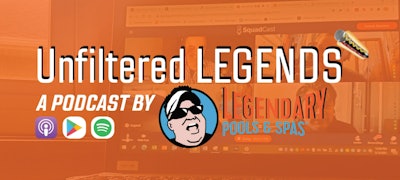 "Unfiltered AQUA LIVE PREVIEW" | Unfiltered Legends Podcast
AQUA LIVE goes live this October. The Legend talks to the team behind this exciting new show and the magazine that defines the pool and spa experience.
---