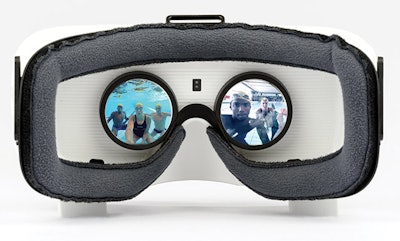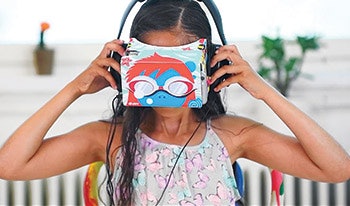 With virtual reality becoming more and more common, its use as a tool for things other than entertainment is still being explored. One such use is exposure therapy, which exposes an individual to a phobia in a safe environment.
Take swimming, for example. One in five Swedish children are anxious around the water — a worrisome statistic, as Sweden is covered in lakes and surrounded by the Baltic Sea. E.ON, an energy company, partnered with the Swedish Swimming Federation and M&C Saatchi Stockholm to create a virtual reality experience that encourages children into the water.
The experience is called "Swim with the Stars" ("Simma med Stjärnorna" in Swedish) and stars three members of the Swedish swimming team. The swimmers invite the children into the water and guide them through several activities, such as blowing bubbles and submerging their heads underwater.
A video released last year to advertise the experience follows three children overcoming their anxiety around water. First, they watch the experience with virtual reality goggles. Later, they are taken to a swimming pool where they meet the swimmers from the video in real life. Like the virtual reality video, the swimmers invite the children into the water and guide them through a series of activities to teach them to swim.
At the end of the video, viewers are invited to the E.ON website where they can order a free pair of VR goggles and find the nearest swimming pool.
RELATED: Is "Virtual" The New Reality of Spa Sales?