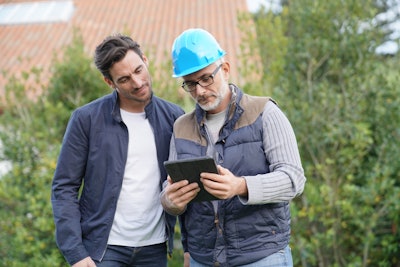 A few years ago, longtime software developer Tommy Reynolds had a pool installed in his backyard. After stumbling through some miscommunication with his builder during the process, he got to thinking: Could software solve the problem?
"I approached my builder with a concept, and said, 'Hey, if I build you this app, maybe you'll use it," Reynolds explains. "He was very open to it."
By late 2018, Reynolds began developing the app, relying on input from his pool builder and his own experience as a customer. "It was a passion project for me, just kind of a fun thing to work on. But for the builder, it was, 'This is going to change my business,'" he says.
Word got around, and in late 2019, Pentair asked for exclusivity on the product. Reynolds and his team have been perfecting what is now known as the Pentair Pool Builder app ever since.
"Nearly every one of the app's features was conceived or requested by a pool builder," Reynolds says. "They request something, and we ask, 'What does that look like? How do you think that should work?"
ONE-STOP SHOP
These days, jobs often require a plethora of software programs and apps, says Reynolds, "but none of that information is really being shared, and it requires a lot of duplicate entry. So we tried to simplify that," says Reynolds. "We brought it all down into a single application. It makes things a lot easier, and improves the efficiency of the office."
The app starts the process with a sales funnel, a tool that collects and records leads and helps manage the workflow of the sales process, and then, once a project goes from sales to construction, it moves within the app to what Reynolds calls the "big board."
"I noticed that probably 80 to 90% of builders I've interacted with had a whiteboard in their office, where every row was a job and every column was a phase," he says. "I would often ask, 'Why do you use the whiteboard when you have a computer?' And the answer was that it's simple to use, and it works. So we tried to produce a similar thing for the app."
Jobs and phases on the app's big board are organized with a calendar feature. "Builders can filter for a particular phase — let's just say I'm looking to see what excavation work I have scheduled this month. If I see that I only have one job scheduled, I can go ahead and schedule any other jobs that need excavation, because I know I won't be overloading my excavator," Reynolds explains.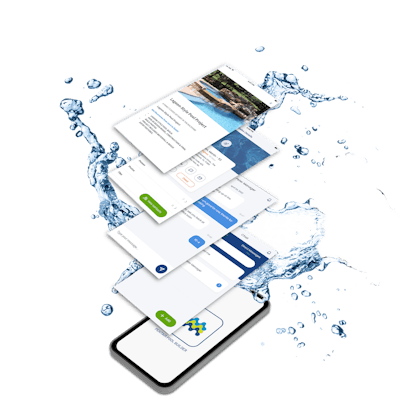 The calendar also simplifies rescheduling. "If I have to move something by one or two days, the calendar will shift everything out, and that'll cascade down through all the phases that are dependent upon it."
On top of that, useful marketing tools are baked into the app's functionality. "When someone schedules, starts, or marks a phase complete, it triggers a customizable response," says Reynolds. "Builders can create targeted messaging for customers."
That's all just the tip of the iceberg: the app also enables remote jobsite monitoring, file uploads, customizable draw schedules and more. And new features come online on a regular basis; just recently, an estimating tool was added.
"The estimating tool allows builders to customize and build out projects, estimates and proposals. The idea here is: You have a product catalog, and as you're customizing a pool, you can add things from the catalog to a worksheet. It also computes the total for the customer."
A key objective, Reynolds says, is better management of customer expectations. "People are so excited about getting their pool complete, and it's a long process. Anything builders can do to manage that process and keep them informed goes a long way."
For more information, visit pentair.com/poolbuilder or call (833) 713-1500.