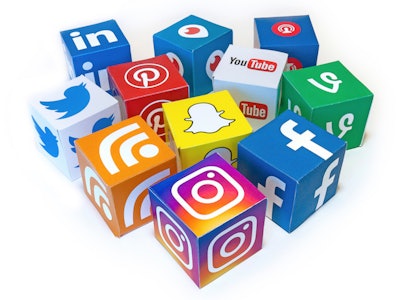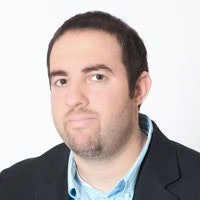 Does your company have a strong presence on social media platforms like Facebook, Twitter, or YouTube?
Does your company have ANY presence on social media at all?
If your business is not online in a big way, you are missing out on so much potential to grow and generate qualified leads. It's time to stop thinking social media is just a phase – it's not! It's the new word of mouth marketing, and we can all agree that word of mouth marketing is, and has always been, the best way to market to your customers.
A Real Life Example of How Social Media and Search Engine Optimization is Working and Paying Off Big Time
This week I had an opportunity to speak to James Atlas of Platinum Pools in Chicago. Their pools have been featured in AQUA Magazine (as the cover), Luxury Pools Magazine, HGTV Million Dollar Rooms and other notable media outlets.
However, Platinum Pools is by no means a national company. They're a local business covering a 100-mile radius from a northwest suburb of Chicago, but their marketing strategy is state-of-the-art in the industry.
About two years ago, James and his partner completely rethought how they marketed their company. They decided to allocate money to creating a strategy that didn't rely on traditional media like television, radio and print. Instead, they decided to focus their efforts online and in social media.
By doing so, they were able to drastically reduce their marketing budget and create a long-lasting campaign to gain customers that continues to grow.
"We allocated a large sum of money to our marketing efforts, and we thought to ourselves, 'What are we going to do here?'" James says. "We looked at television advertising, radio and magazines, but then we thought we could spend a very small fraction of this budget to redesign our website and invest in search engine optimization. Let's do it organically and not give our money to the big player where you have to pay for all your ads, and when you turn off that facet, your ads disappear. We want something that's a little more lasting."
Their website and blog now brings in a lot of traffic for them and they are able to convert that traffic into qualified leads. As they continue to add more content to their website, that traffic will grow.
They also decided to tackle social media in a big way. At first, he told me they tried to outsource the task, and it didn't work very well. "In the digital age, you can't pick the message that you're trying to deliver to your customers, with the level of intimacy you can have on social media, and give it to somebody else," he says. "Something always gets lost in the translation."
It's true! Customers can sniff out a phony very easily. They can tell when your message is not genuine. James saw this happen and decided to take the responsibility on himself, and it has helped him to acquire more leads through real relationships online.
"Let's get aggressive about social media," James says. "I have a lot of things on my plate, but this is so important that I devote most of my day to doing it. We realized we didn't have to spend a lot of money and our lead traffic has jumped astronomically!"
Using Videos To Increase Traffic and Leads
This week, Platinum Pools tweeted about their latest video. It was a company profile that blew me away.
From filming to editing, this video is perfect in many ways. It's short and to the point, and it's clean (just look at their warehouse!). It inspired me to tweet, "EVERY pool builder needs to make videos like these."
The good news: You can make such videos at a reasonable cost. While you could film and edit in-house, James uses a local, professional videographer for all their videos.
"We did some extensive research to find the right production company that not only had the technical capabilities, but also the correct vision for what we were trying to do. My advice would be to find a professional with whom you're comfortable, meets your budget, and let them do what they do best."
Does video quality matter? I believe it does and James agrees. "As builders, we have a visual art. Our pictures and videos are key to delivering the message. The quality of the images, and the moving images you present, are imperative."
Platinum Pools has close to 20 videos highlighting the pools they've built as well as customer testimonials. If you've ever had a hard time getting your customers to write reviews for you, the easier way would be to film a video. Video can have a great impact on your potential customers when they can see how happy your current customers are when talking about the great job you've done. Put yourself in the customer's shoes and ask, "Would this video entice me to buy an inground pool from these guys?"
Skeptics will say that getting customers to step in front of the camera to film a glowing testimonial is near impossible. Personally, I have no problem being a "ham" in a video, but I know a lot of people are camera shy. I asked James if he had any trouble getting his customers to film these videos, and surprisingly, it wasn't as difficult as he anticipated.
"We sent our videographer to the customer's homes and they were excited to talk about their experience. If you have a happy customer base, people are willing to talk about it," James says. "Everyone has an interesting story from a construction project to a renovation, and if you went that extra mile, people don't forget those things."
However, if you are having some trouble getting your happy customers to film video testimonials, James suggests the following: "Offer a quid pro quo. It doesn't have to be monetary, it can be free service or a gift to give them the incentive. Sometimes just a little nudge will entice them to participate."
Facebook, Twitter, YouTube, Pinterest? Which Social Media Platforms Should You Use?
The short answer: all of them!
These are tools to talk directly with your customers. The goal isn't to promote, the goal is to engage, answer questions, and strike up a real, genuine conversation with current and potential customers wherever they may be.
I asked James which social media platforms work best for Platinum Pools. He uses every one that's available - you need to be everywhere so customers can find you. However, he says his best results have been from Facebook and Houzz.com, which is a "really nice avenue for people who are in our industry," according to James.
James has also found success with the new, booming social network Pinterest. They post all their videos and photos of the pools they've built and have gotten leads from it with less than 100 followers. That's incredible and proves how influential that social media platform can be.
"Anything [social media] that's available to us, we try to make use of it," James says. "We are very flexible with our marketing plan because we can't predict what's going to be popular and what people are going to use. My children are a real good indicator of what's getting hot."
You can listen to my entire interview with James here.
The Argument For Using Social Media
The bottom line is: If you're not using these free marketing arenas to build your customer base, you are certainly missing out. Clinging to traditional media is expensive, and believe it or not, your customers are slowly moving away from it.
When it comes to TV and the invention of DVR, most people (if not everyone) fast forward through every single commercial. With radio, you have more people switching to satellite or internet radio (and don't tell me you don't change stations the commercials come on, I know you do).
Furthermore, when have you ever taken the time to stop reading your newspaper or magazine and look at an ad? Not only that, but when have you viewed any traditional media ads and immediately acted upon them? You don't. It takes time and repetition for these platforms to work, and they cost a ton of money. Then, once your campaign is over, it gets thrown into the forgotten ads of yesteryear.
With social media, and even search engine marketing, you're building a fan base you can convert into customers. Not by broadcasting your sales with one-way marketing, but by engaging and helping your community, providing value and trust.
Think about this...
If a stranger walks up to you and says, "Hey, I work for XYZ business and boy, do we have a sweet deal for you! Stop in today and we'll take off 10 percent of your purchase of $50 or more," over and over again, would you tell them to buzz off? Of course you would! It's annoying and you weren't asking for a deal. That's one-way, traditional marketing and customers are starting to avoid it.
On the other hand, if that same stranger walks up to you and engages in genuine conversation, you might ask, "What do you do?" They might do something you would be interested in, and you'll be much more likely to use their services or buy their product when the time is right for you. You made a connection with someone who didn't shove their message in your face. It came out naturally through conversation.
The point is, social media is the new word-of-mouth-marketing, except now your customers have much bigger mouths. Stop procrastinating and join the online conversations. You'll be thanking James and I very soon.
Follow Swim University on Facebook
https://www.facebook.com/swimmingpoolschicagohttps://www.facebook.com/swimuniversity