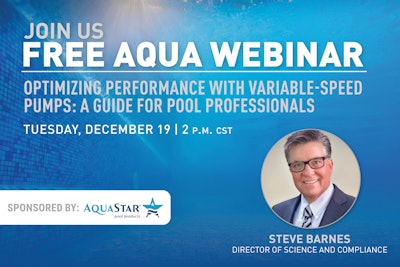 Summary
Upgrade your expertise in the pool industry with our in-depth webinar that focuses on the art of variable-speed pump installation and optimization. Forget simple compliance; it's time to learn how to enhance pool performance while maximizing energy savings. Steve Barnes from AquaStar Pool Products will navigate you through the complexities of selecting and setting up the right variable-speed pumps. Discover how to avoid common issues such as cavitation, suction entrapment, and water quality problems. This session is dedicated to pool service professionals and builders aiming for top-tier performance and efficiency in their installations.
---
Learning Objectives
• Participants of this webinar will gain a foundation to understand swimming pool hydraulics and the equipment used to move pool water.
• Participants will learn how to choose the right variable-speed pump for the application and how to inspect the pool for possible safety issues.
• Participants will gain knowledge they can use to enable them to more effectively maintain clients' pools while helping them save on energy costs.
---
AquaStar Pool Products

AquaStar Pool Products is a global leader in safety, dependability, and innovation in swimming pool technology. Known for its industry leading VGBA compliant drain covers and more recently the launch of their new innovative line of Pipeline pumps and filters. AquaStar is dedicated to designing, manufacturing, and assembling their products in the USA to assure the highest level of quality
---
Presented by:
Steve Barnes, Director of Science and Compliance for AquaStar Pool Products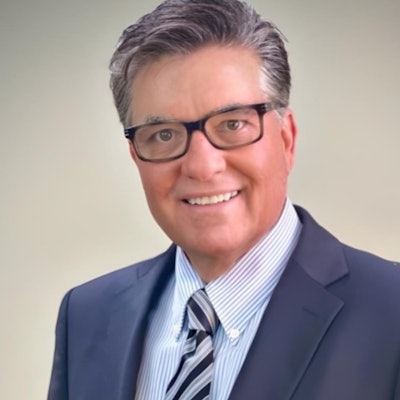 Speaker Bio: Steve Barnes is the Director of Science & Compliance at AquaStar Pool Products. Throughout his 25 year career in the pool industry he has been involved in product development and product testing for a wide range of pool equipment. Steve is also the co-chairman of the Pool & Hot Tub Alliance's Technical Committee and chairman of ANSI/APSP/ICC-16 2017 the Federal VGB Pool & Spa Safety Act drain cover standard writing committee. Webinar 
Register for Webinar