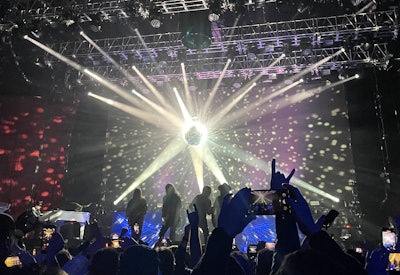 Photos Courtesy Haley Grace Harris
Outside of the classroom lectures and expo hall hours at The Pool & Spa Show in Atlantic City, the industry united under one roof at the Hard Rock Hotel & Casino to rock out to a private concert by legendary American rock groups 38 Special and Lynyrd Skynyrd.
Apart from hearing top hits like Hold On Loosely, Sweet Home Alabama and Free Bird, professionals also got to indulge on unlimited appetizers and an open bar. In between the acts, there was a live auction for signed items, such as posters, drum heads and guitars, which ended up raising over $165,000 for charity.
Heritage Pool Supply Group paid for everything. "The goal for our company when hosting these concerts, in addition to raising money for the two charities (Step Into Swim and Swim Across America), is to bring the entire industry together — manufacturers, distributors, dealers, etc., and to create excitement around it," says Kim Levin, vice president of sales and marketing.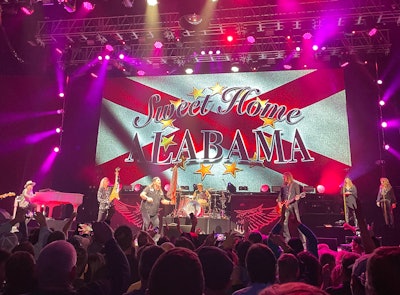 "Heritage Cares, our charity foundation, has raised over $350,000 in the past 15 months through putting on these fundraising events, and 100% of the proceeds are donated back to charity. I'm proud to be a member of an organization that takes giving back to the community so seriously."
Ultimately, food and drinks were consumed, songs were sung and new memories were made, all in the presence of good company. At the trade show the following morning, you could definitely tell who attended the concert and who didn't, based on the smiles lighting up their faces, accompanied by purple bags beneath their eyes. We may have been tired and some of us hungover on that Wednesday morning, but there were no regrets. We were all just glad to have attended such an outstanding event for charity.