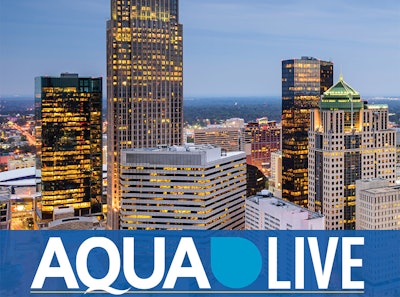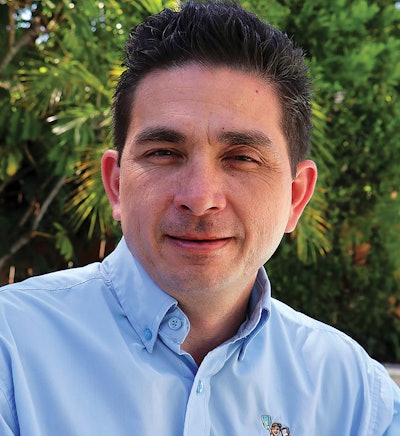 Anticipation is building for AQUA Live, A new national conference and trade show slated for Oct. 5-7 in Charlotte, N.C., and to celebrate, we're checking in with some of the industry's movers and shakers to discuss what excites them about AQUA Live. This month, we connect with David Van Brunt, a pool service professional in Southern California's San Gabriel Valley with more than 30 years of experience in the industry. He also maintains the popular website SwimmingPoolLearning.com, runs the Pool Guy Coaching program, hosts the "Pool Guy Podcast Show" and has more than 101,000 subscribers to his YouTube channel. Plus, he's the author of a book about pool care.
HOW LONG HAVE YOU BEEN AN AQUA FAN?
DAVID VAN BRUNT: I've been a fan for years. I met [Executive Editor] Scott Webb at a trade show, and he's done a couple of podcasts with me. He and his staff are very knowledgeable about the industry, for sure, which made it easy to develop that relationship.
WHAT DO YOU LIKE BEST ABOUT AQUA?
DVB: There's something for everyone in each issue. Unlike other magazines, AQUA is geared toward both builders and the pool trade. In this industry, we're not known for being readers, per se, but the way material is presented and broken down makes it very accessible. Even the physical feel of the magazine, the paper itself, is better than other publications out there. And believe it or not, the email blasts are pretty interesting, too. So with the amount of information AQUA presents in-print, online and in the emails they send out, you can't help but get educated about the industry.
WHAT APPEALS TO YOU ABOUT AQUA LIVE?
DVB: AQUA Magazine has a long history of having a show [from 1992 to 2006], and they're invested in the industry — which means they know what's happening all year long. They don't just put on a show and then close down. AQUA knows the pulse of the industry, and that gives them more insight into the vendors that exhibit and the educational topics to offer.
THAT'S RIGHT. AND YOU'RE ALL ABOUT EDUCATION. WHAT SORT OF LEARNING OPPORTUNITIES DO YOU EXPECT FROM AQUA LIVE?
DVB: AQUA really excels at covering business management topics. I think pool pros need a lot of content about profits and expenses and dealing with inflation. For years, inflation wasn't an issue. Now, it's a major issue, and pool professionals don't know what to do. There are a lot of younger guys getting into the industry now — maybe not super young, but younger than the ones who are entrenched in the way they've always done things — who really want to learn. They want to do things right and make their business stand out over the competition. And then there are the investment bankers coming in to form giant companies that buy up routes, and they need to educate their techs, too. There's going to be a growing number of employees out there that need more knowledge to run their businesses properly.
WHAT WOULD YOU SAY TO SOMEONE WHO IS ON THE FENCE ABOUT ATTENDING AQUA LIVE?
DVB: Like any business, if you're not moving forward, you're moving backwards. I was at the Western Pool and Spa Show in Long Beach [Calif.] in March, and even with COVID testing and proof of vaccination required, attendance seemed similar to what it was when they had the last show, prior to COVID. I think that's because there are people out there who just want to make their business better. The ones who go to shows, and especially to AQUA Live, are hungry to grow and stay competitive. The ones who won't go to the show don't care about that.
YOU NEED TO KEEP AT LEAST ONE OR TWO STEPS AHEAD OF THE POOL COMPANY ON THE OTHER SIDE OF TOWN…
DVB: Yes, I think so. And another great thing about attending an event like AQUA Live is that you can talk to vendors. Meeting people behind the companies is really important, especially the big companies with lots of employees. It offers connections you otherwise wouldn't have.
ANY PARTING THOUGHTS ABOUT AQUA LIVE?
DVB: I think it's important for people to know that AQUA has done this before, versus just starting from scratch. AQUA was the premier pool show operator in the past, and they're getting back in the game.
---
This article first appeared in the May 2022 issue of AQUA Magazine — the top resource for retailers, builders and service pros in the pool and spa industry. Subscriptions to the print magazine are free to all industry professionals. Click here to subscribe.