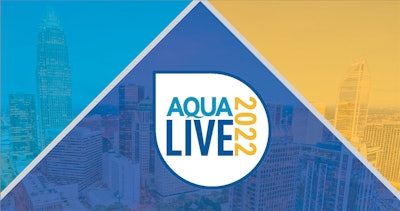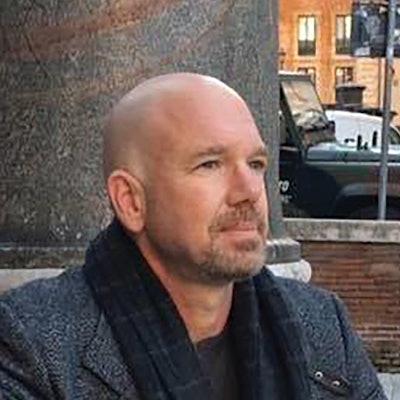 Last year, AQUA Magazine proudly announced the launch of its very own national conference and trade show: AQUA Live, set for October 5-7, 2022, in Charlotte, N.C.
As the countdown continues, we've been working hard behind the scenes to build a schedule full of meaningful instruction, forums, exhibits and events.
We've also been checking in with our veteran readers in anticipation of AQUA Live's debut. Recently, we talked with Rudy Stankowitz, a longtime industry member, award-winning instructor and pool chemistry expert, who shared his own excitement for the upcoming event.
HOW LONG HAVE YOU BEEN A FOLLOWER OF AQUA MAGAZINE?
RUDY STANKOWITZ: I have been a follower since the mid to late 90s.
WHY ARE YOU INTERESTED IN ATTENDING AQUA LIVE IN OCTOBER?
RS: I was always a fan of "The AQUA Show," and I am excited to see what the resurrection has in store. "The AQUA Show" had an initial wow factor — it was a large show in the industry back then, so walking onto the floor was a lot like being a little kid at Disney.
AQUA LIVE WILL BE A THREE-DAY EDUCATIONAL CONFERENCE AND TRADE SHOW. WHAT ARE YOU MOST EXCITED ABOUT FOR THE EVENT?
RS: At this point, I am excited to see the speaker lineup for the inaugural event. Of course, networking with peers, walking the show floor and checking out the vendor booth displays is always a highlight at any show.
WHAT DO YOU BELIEVE WILL SET THIS EVENT APART FROM OTHERS IN THE INDUSTRY?
RS: AQUA Magazine, with Scott Webb at the helm, is known to march to the beat of a different drum (in a good way). So honestly, I expect the staples of an industry trade show, but I also know that I should expect the unexpected.