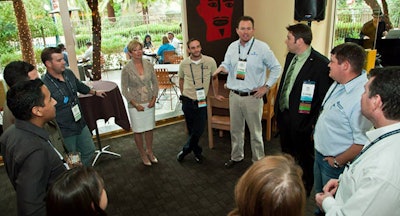 For three years now, APSP's WAVE Young Professionals Network has served as a place where the next generation of pool and spa professionals can meet and discuss the industry's future. This year, APSP is excited to announce its first behind-the-scenes event in which WAVE members will travel to Zodiac Pool Systems' headquarters in Vista, Calif., for a day of in-depth education.

Early next month, more than a dozen young professionals from all corners of the industry — including dealers, service professionals, manufacturers and builders — will tour the Zodiac manufacturing plant, learn about product development from the company's head of engineering, discover how to use social media to market a business and more.

The WAVE Network is always looking for new members. To join, click here. In addition to the behind-the-scenes event, the WAVE Network will host a reception at the PSP Expo in Las Vegas.