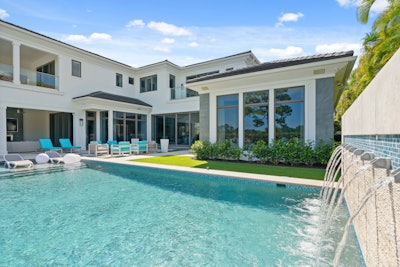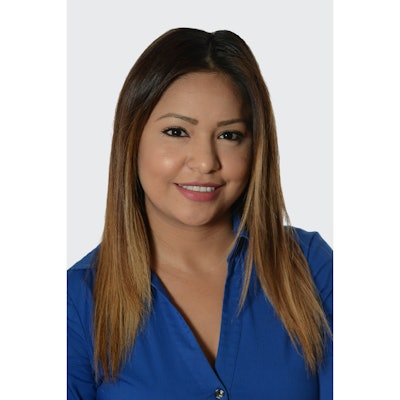 The following content is supported by one of our advertising partners. To learn more about sponsored content, click here.
A swimming pool is a large financial investment — and the price tag can sometimes veer homeowners in the direction of a loan. By working with the right financial partner, pool builders can not only secure more business and close more deals, they can eliminate headaches and speed up projects toward completion. Carla Barrera, Director of Business Development & Elite Program at Lyon Financial, lends her expertise on the subject below.
What kind of pool financing does Lyon Financial offer?
Lyon Financial facilitates unsecured loans for swimming pools and backyard living projects. With long terms, low rates, and no prepayment penalties or consulting fees, our options are specifically tailored for home improvement projects.
Why should builders offer Lyon Financial's financing options to their customers?
Our financing options make the dream of a swimming pool an attainable reality for homeowners, one low monthly payment at a time. It's easier for builders to sell a payment, rather than a pool. This has never been more important than right now, when the economy is uncertain, and homeowners do not want to part with their cash or withdraw from their investments. The industry's lowest rates and longest terms help sell pools.
Financing is also an effective way to upsell, which can increase a builder's overall average job size and help them grow their business. Affordable monthly payment examples easily demonstrate to customers how a slight increase in their monthly loan payments allows them to have the upgrades they want. We offer maximum, single unsecured loans up to $200,000 with terms up to 30 years to suit most lifestyles.
Why is it important for builders to work with a financing consultant who has experience unique to pools?
We've specialized in pool, outdoor living, and home improvement financing for more than 44 years. In that timespan, we've learned the pool industry, inside and out. We can assist homeowners and their builders with just about any issue that arises. We understand the unique challenges of the industry and we are a true partner. We know what goes into building a pool and that makes us a better resource for both builders and homeowners.
What makes Lyon Financial different from other financing options?
Unlike other financing options, we partner with both the builder and homeowner throughout construction, until the project is complete. We pay the builder directly, ensuring that funds are dispersed in a timely manner. With our business model, funds are tied to a specific project. Unlike with other finance sources who pay the homeowner directly, builders won't lose a project because the homeowner has decided to buy a car or take a trip to Europe with those funds.
How has Lyon Financial been able to keep rates stable and low?
Our longstanding relationship with our lenders and their understanding and appreciation of our market influence has allowed us to keep our rates stable and low. Our lenders see the value that we bring to both the pool industry and the unsecured financing industry. Lyon facilitates in excess of $1 billion a year in pool loan fundings and lenders love the professionalism and reputation Lyon has always maintained.
How do you think the economy will affect the pool industry in 2023?
With uncertainty and turmoil a part of daily life in 2022, Lyon was already proactively developing bank relationships that kept rates low and available through 2023. No surprises. We think Americans will want to continue to stay home and enjoy a personal oasis from the comfort of their own back yard. We believe that demand for pools will remain strong, but that financing is the key to closing deals rather than just having interested consumers. We hope that builders will continue to embrace financing and the value of offering it to each and every one of their clients.