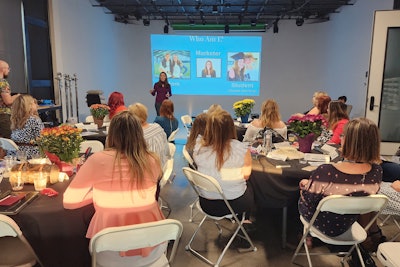 Pool Nation
For the second year in a row, Pool Nation will be conducting the Women's Summit Networking Event. With the help of multiple sponsors, guest speakers and Heritage Pool Supply Group — who will host the event at its headquarters in McKinney, Texas, on August 24 and 25 — women within the pool and spa industry from all over the United States will have the opportunity to network with like-minded individuals, while simultaneously acquiring new business skills.
To gain insight into this year's event, we talked to three individuals who have worked tirelessly behind the scenes: Edgar De Jesus, chief executive officer and founder of Pool Nation, Leanne De Jesus, sr. director of human resources at Pool Nation, and Andrew Petrozziello, chief operating officer of Heritage.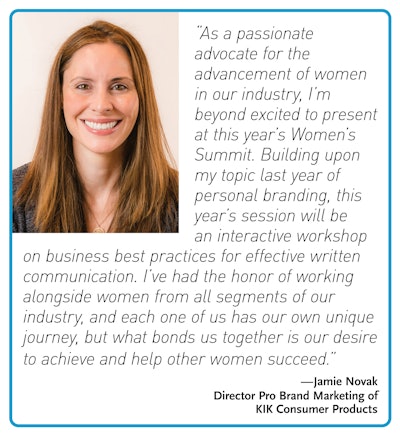 BACKGROUND INFORMATION
The Women's Summit first came into fruition thanks to the request of a woman in the pool and spa industry who was seeking comradery among her fellow peers.
"We do a financial business class for pool professionals, and during one of our Instagram live broadcasts, one of the female listeners asked if we could do a finance class targeted towards women," says Edgar De Jesus.
"We thought it was a great idea, so we scheduled one in Dallas back in 2022. As women started to register, they asked if we could also do a networking event before or after the class, so we enthusiastically agreed, and the Women's Summit was born. We thought the event would only draw local women, but we had over 30 women fly in from all over the United States. We had presentations, speakers and, of course, networking. The event really wasn't about Pool Nation — it was about creating a safe space for women."
Pool Nation reveals that planning for this year's event was very straightforward and effective due to the abundance of help from pool and spa women. "When planning for this year's Women Summit, we kind of let the feedback from both the 2022 speakers and attendees shape the event.
"They decided that some leadership and workshops, in addition to the networking, would be really beneficial. From there, we went to Heritage with our famous words, 'We have an idea,' and they said they would absolutely help support us, the women in our industry and this event. This year, Heritage is providing us with the space, food and whatever else is needed to put on the best Women's Summit networking event. There will be 102 attendees — ranging anywhere from pool women, to CEOs, to sales reps — who will come together to form relationships, and we're just super excited about it."
Andrew Petrozziello of Heritage, who enthusiastically agreed to help support the initiative, emphasizes that business operations are made further successful by inclusivity and diversity in the workplace. "Sponsoring and hosting the 2023 Women's Summit allows Heritage to celebrate women in the pool and spa industry and raise the profile of pool jobs," says Petrozziello. "The two-day event will elevate females as industry role models. We're increasing the visibility of women in professions that were traditionally male dominated. It brings diversity to all pool and spa businesses — and it really widens the pool of job talent for everybody. Having employees with different experiences and perspectives always directly correlates to business success, so we are a proud sponsor and host of this year's event."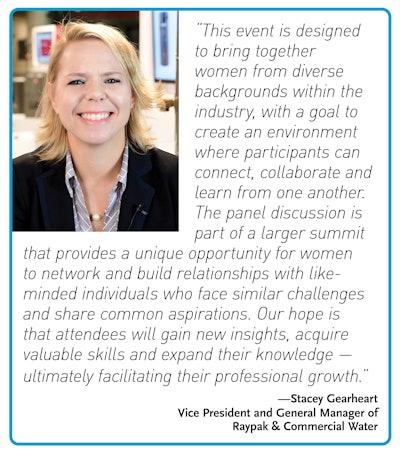 A SNEAK PEEK
To kick off the Women's Summit, Leanne De Jesus, senior director of human resources at Pool Nation, will be presenting on public speaking. This workshop will last a few hours on the morning of Friday, August 25, and will provide industry women with not only public speaking skills, but also the means to effectively deal with any and all types of audiences.
"Typically, the public speaking course is three days, but we're going to condense it into just a few hours for the sake of this event," says Leanne. "The goal of the session is to provide women with presentation skills so that your audience stays engaged and understands the message — as well as skills to help deal with difficult participants in an audience. Oftentimes, that is a presenter's biggest fear: a difficult audience member. What if they get an audience jokester, or napper, or questioner? Women will learn how to effectively deal with all types of audience situations because public speaking — whether you're presenting to one person or 1,000 people — is a valuable, empowering skill set."