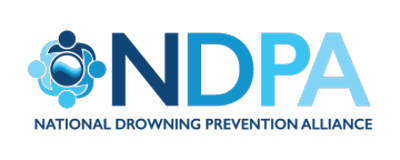 The National Drowning Prevention Alliance (NDPA.org) kicked off its 2023 National Water Safety Conference yesterday. Presented in conjunction with the Association of Aquatic Professionals (AOAP) Annual Conference at the Broadmoor Hotel in Colorado Springs, the annual event is for all advocates of childhood drowning prevention – from parents and pediatricians to pool industry pros and product safety experts.
With drowning being the leading cause of death among children ages one to four, the four-day conference focuses on child safety advocacy, injury prevention, safety education, water safety, drowning prevention, first response, public health, public policy and aquatics. The conference program includes more than 80 sessions – both in-person and virtual – and provides attendees with ainment to industry-leading education, resources and research in the area of childhood drowning prevention.
"Water safety and childhood drowning prevention are year-round priorities that require year-round attention," says Dr. Adam Katchmarchi, NDPA executive director. "The goal of this year's annual Water Safety Conference hosted in conjunction with the Association of Aquatic Professionals, is to demonstrate how each of us can help prevent childhood drowning and save lives by understanding how easily it can happen and learning about the five layers protection as a strategy for prevention."
---
Highlights from this year's 2023 Water Safety Conference agenda include:
Tuesday, February 14
8:00 a.m. – 9:00 a.m.
General Session – Ignite Your Legacy: Aquatics Professionals Shortage – Kristen Barnes, Counsilman-Hunsaker
10:45 a.m. – 11:55 a.m.
General Session – Families United to Prevent Drowning – Turning Grief into Action
1:15 p.m. – 5:20 p.m.
Breakout Sessions – Innovative Partnerships and Proven Tools for Parents, Caregivers & Children (Colin's Hope); Challenging Conversations with Swim Professionals and Parents (Swim4Life Colorado)
Wednesday, February 15
9:30 a.m. – 12:10 a.m.
Breakout Sessions – Enhancing Swimmer Safety – Combining AI, Video Analytics & Humans (Ellis Aquatic Innovations); Addressing Water Safety in Swim Lessons (Goldfish Swim School)
1:00 p.m. – 3:00 p.m.
Exhibit Hall Clear to the Public
3:15 p.m. – 4:25 p.m.
Featured Session – A Review of Drowning Epidemiology & Statistics – Dr. Julie Gilchrist, NDPA Chief Medical Advisor
Thursday, February 16
8:45 a.m. – 9:55 a.m.
Keynote Session – An Address & Interview with the U.S. Consumer Product Safety Commission Chairman – Alexander Hoehn-Saric, Chairman of the U.S. Consumer Product Safety Commission
---
"Through this conference and with our ongoing efforts throughout the year, our mission has always been to bring all stakeholders together to collaborate behind a unified agenda that is focused on awareness-building, advocacy and education as a means to reduce and eliminate childhood drowning, which in some states, has reached historic levels," says Dr. Katchmarchi.
The 2023 Water Safety Conference was made possible through the generous funding of the Chuck and Ernestina Kreutzkamp Foundation.