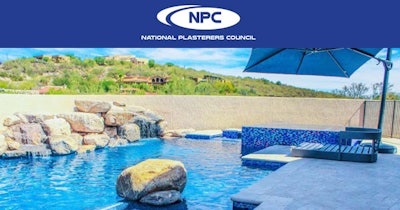 If you're a member of the NPC and have a child ready to attend or currently attending college or trade school, you'll want to read on.
The National Plasterers Council is proud to offer the Rey Perales Memorial Scholarship to the children of NPC members and their employees. Scholarship awards are determined by academic achievement, a student researched essay and letters of reference. This is one of the great benefits of being an NPC member — membership dollars help support this worthy cause.
Whether your child is applying for aid or paying out-of-pocket, the Rey Perales Memorial Scholarship is a fantastic way to give them additional support during their academic career.
In 2021, NPC awarded over $22,000 in scholarships to students with parents in the NPC. This scholarship money may help ease the financial burden of your child's tuition costs, textbooks and fees.Continue reading below and learn how to take advantage of this opportunity.
Eligibility to Apply
Applicants must be a legal son or daughter of an employee of a Member Company in good standing (any membership category) of the National Plasterers Council. Applicants must be at least a senior in high school or no more than a junior in college, or enrolled in a masters program, to apply.
Awarded Scholarships
Scholarship awards are determined by academic achievement, a student researched essay and letters of reference. The dollar amounts of the scholarships and number of winners will be determined by the Scholarship Committee annually, based on the available funds. The range of dollar amounts will be a minimum of $500 to a maximum of $5,000. Scholarships are announced in January of each year and will be awarded at the National Plasterers Council Conference the following February. All applicants are required to submit the following information by December 31, 2022 in order to be considered for the Rey Perales Memorial Scholarship:
Scholastic Achievement
Letters of Recommendation
Researched Essay Paper
For full details, please read the brochure here.You may apply online or by submitting the application from the brochure to:
National Plasterers Council
Rey Perales Scholarship
ATTN: Scholarship Committee
1000 N. Rand Road, Suite 214
Wauconda, IL 60048