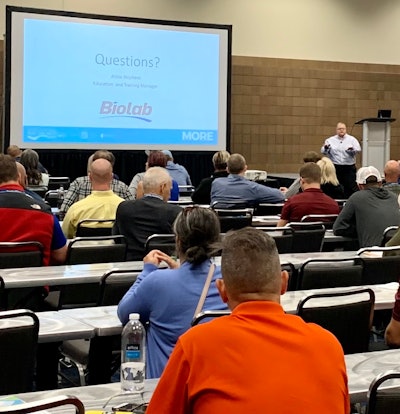 BioGuard is proud to announce that it has been approved as a Pool & Hot Tub Alliance (PHTA) Education Partner. Modules in the brand's H2Know Virtual Academy underwent a thorough review for accuracy and consistency of educational standards, and this approval means the Virtual Academy modules meet or exceed the guidelines set by the International Association for Continuing Education and Training (IACET).
The H2Know Virtual Academy is made up of eight individual modules with certification quizzes. Each module is worth 1-2 CEUs (Continuing Education Unit) with PHTA. Once an individual completes a module and passes the quiz at the end, a report will be generated and sent to PHTA. PHTA will then apply CEUs monthly to all registered PHTA members that complete the H2Know training. There is no need to submit any forms to receive the credits – simply pass the quiz and the process will occur. Each participant can earn up to nine CEU's with PHTA if all modules are completed.
The PHTA Education Partner Program provides a centralized location to help professionals maintain their records and ensure they have the resources needed to maintain their continuing education. It also lets them know about available training options to meet their certification requirements. For more information on the BioGuard H2Know Virtual Academy, please contact Alicia Stephens (alicia.stephens@biolabinc.com).