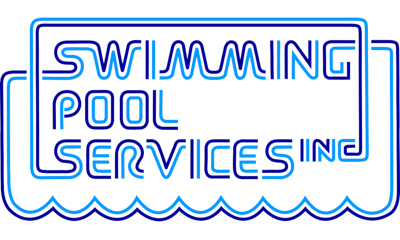 In conjunction with May's designation as National Water Safety Month, Swimming Pool Services Inc. announces that it's once again supporting Step Into Swim, a national program that funds free swimming lessons for children and families in underserved communities.
Swimming Pool Services, located in southeast Wisconsin and a leader in creating amazing pool environments and outdoor living spaces, will donate $200 to Step Into Swim for every new pool construction project in 2023. A $15 donation will be made for every pool maintenance service performed. Swimming Pool Services has donated approximately $15,000 to Step Into Swim over the past three years.
Step Into Swim is an initiative of the Pool & Hot Tub Alliance (PHTA) committed to creating more swimmers. In funding learn-to-swim programs, Step Into Swim is making waves in the name of drowning prevention and serves as a go-to resource for all things water safety.
"Knowing how to swim saves lives," says David Thompson, chief executive officer of Swimming Pool Services. "Being able to swim is an essential life skill, one valuable for physical fitness and, most importantly, staying alive in water. We're honored to support the Step Into Swim program to provide swimming lessons for those who might otherwise not have access to this vital, lifesaving instruction."
Step Into Swim funds swimming lessons at two Wisconsin locations: the YMCA of Greater Waukesha County in New Berlin, and the YMCA of Dane County in Madison.
Olympic medalist Rowdy Gaines leads public outreach for Step Into Swim. Swimming Pool Services will initiate a "Round Up With Rowdy" program this year, where purchases in its retail store can be rounded up to support Step Into Swim. Swimming Pool Services is a Silver Level Donor with the program.
Thompson, a veteran of three decades in the pool and spa industry, chairs the PHTA's Midwest Chapter. Swimming Pool Services has been recognized repeatedly for its high-level customer service, including Superior Service Awards from the PHTA, five consecutive years on the prestigious Pool and Spa News Top 50 Service List, and multiple Guildmaster Awards.
Founded in 1967, Swimming Pool Services has helped thousands of homeowners throughout southeastern Wisconsin create the aquatic lifestyles of their dreams. Its highly trained staff designs and builds custom pools, spas and outdoor living areas, and provides service and supplies for customers to keep their facilities operating smoothly. Swimming Pool Services promises "private paradises" at customers' homes … and delivers them.
More information is available by calling (262) 544-5500, visiting www.swimmingpoolservices.com or following the company on Facebook.