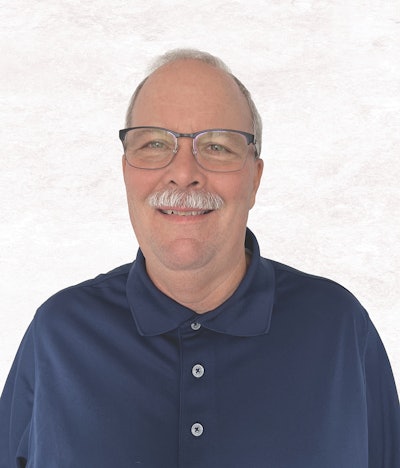 Phoenix Products Company is excited to announce the addition of Earl Paulsen, a swimming industry veteran with over 30 years of experience, to the position of national accounts manager. Earl resides in South Carolina and will create a strong, southeast presence for Phoenix. Earl has a proven record for building strong, loyal and successful partnerships. We have an extremely positive outlook for 2023 and the years to come. He will work closely with Ed Price, vice president of sales and marketing.
Earl's background allowed him to perfect his skills while being offered many opportunities in his career path. It has been a journey of constant learning and professional transformation.
Since the age of 15, starting with Northern Pools in Mass., a pool and billiard company, he began unloading and stocking products for sales and maintenance. Then as an entrepreneur, Earl opened his own billiard service company and became a subcontractor for Northern Pools and Sears and Roebuck, installing and servicing hundreds of billiard tables annually. His responsibilities evolved to aboveground pool installations and handling all external public relations. He acquired skills to effectively engage with different personalities and understand the customer experience to find common goals and resolutions. Later, Earl took a new position with Baystate Pools, expanding into the distribution side of the business.
Earl worked for 25 years with Imperial Pools, Inc. He managed and supported Maine, N.H., and Northern Mass., as regional sales manager. Earl says, "I love meeting people — customers, vendors and co-workers — helping dealers from retail beginnings to large projects and turning everyday challenges into win-win opportunities. It is the reason I love and stay in the pool industry."
It's all about building relationships for Earl. Beyond his professional success, Earl is most proud of his family: his wife, Kathy, and their children, Mathew and Michelle, and their successful career paths. Earl says, "To everyone I have been able to meet and work with over the years, thank you very much for everything. I would not be the same person without all of you."
Ed Price says, "I have had the privilege of knowing and working with Earl for over 25 years. He is a hands-on professional with skills in sales and training, trade shows and conferences, continuously developing skills and gaining product knowledge to educate customers for success. He presents product demonstrations and evaluates business conditions and sales trends. As a skilled, consistent, high sales performer receiving numerous awards and certifications, he will be a tremendous addition to Phoenix's experienced sales team!"
You can welcome Earl to the Phoenix team by saying hello at earlp@phoenixproductsco.com.