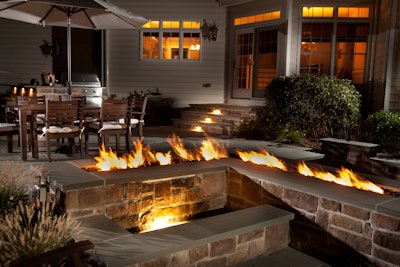 HPC Fire Inspired has acquired Tru-Fab, LLC, an experienced fabrication company that has been supplying HPC for many years. This acquisition will open unlimited possibilities by enhancing HPC's ability to manufacture CSA-certified custom solutions and support HPC's industry-leading customer delivery times.
Sean Steimle, CEO of HPC Fire Inspired, says, "This acquisition enhances our current capabilities to create unique fire features in backyards or commercial venues. We are excited to interweave the experienced and skilled Tru-Fab team with our very talented HPC Fire Inspired family."
Tru-Fab will provide excellent support through their unique metal fabrication capabilities including metal, shearing, breaking, punching, painting, welding, grinding and finishing. Tru-Fab's precision fabrication is done through their state-of-the-art equipment: CNC Automative Press Breaks, Turret, Shearing Equipment, Welders, Laser, and Paint System.
The acquisition, along with the company's worldwide sourcing strategy, will further HPC's ability to develop innovative technology while passing along shorter lead times to its consumers.
Based in Dayton, Ohio, HPC curates innovative designs that stand the test of time. HPC's gas fire features and fire and water features are customizable and suitable for residential and commercial applications. The company's products are available through hundreds of specialty retailers and select online merchants. To learn more about HPC Fire Inspired, visit www.hpcfire.com