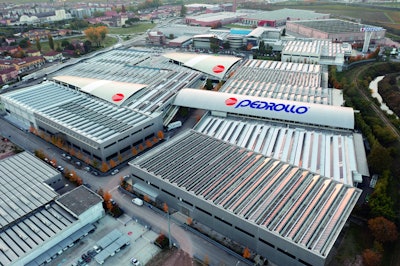 Founded in 1974, Pedrollo Group is an Italian family company globally recognized as a benchmark in the water pumps industry. The Group recently acquired a majority share of Superior Pump, the brand name for Michel Sales Company, based in Saint Paul, Minn. Superior Pump is active in the design, manufacture, and marketing of residential and commercial water pumps and systems with a strong direct presence in the North America market.
ABOUT SUPERIOR PUMP
Superior Pump and Decko Products are the trading names of Michel Sales Inc.
Superior Pump was founded in 1999 by entrepreneur Chip Michel, with an extensive experience in the sector and a family that boasts an entrepreneurial history of over 100 years. Today it is led by his son Charlie Michel III, who will remain minority shareholder and CEO. Through the acquisition of a major stake in Superior Pump, Pedrollo is pursuing two strategic objectives: to strengthen, through an established, historical player, its presence in North America and to extend the entire product range of the Group to a large and consolidated customer base.
The strategic plan going forward is to fully commercialize and launch the Pedrollo brand in the U.S. and Canada.
ABOUT PEDROLLO GROUP
Pedrollo Group is one of the major industrial companies in Northern Italy. It operates in the sectors of water handling, energy transformation and applied technology. Thanks to the activities of the founding company Pedrollo S.p.A., it is recognized among the world leaders in the production of electric pumps.
Although strongly oriented towards the global market (it exports most of its production to over 160 countries with its 12 commercial branches), it firmly maintains research, design and production concentrated in Italy — with a plant of over 200,000 square meters (1.2 million square feet).
The Group, which developed from Pedrollo S.p.A. with some 1,200 employees, has grown to include the complementary businesses of Linz Electric (alternators and welders), Gread Elettronica (electronics and software), and Panelli (submersible pumps and motors). With the acquisition in December 2020 of Superior Pump, conducted through Pedrollo Group Inc., the Pedrollo Group expanded its leadership in hydraulic pump technology focusing on a direct presence in the North American market.
The Group is managed by CEOs Alessandra and Giulio Pedrollo.