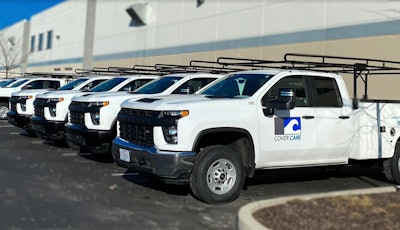 Cover Care continues to expand its reach by adding new market locations in Des Moines, Iowa, Frederick, Md., Bakersfield, Calif., Richmond, Va., and Pittsburgh, Pa. Cover Care is a non-franchised nationwide team of automatic pool cover experts that installs and services automatic pool covers in 44 markets throughout the U.S.
"As pool professionals continue to struggle with labor shortages, Cover Care is the ideal outsourcing solution for pool builders who want to sell more automatic pool covers but don't have the bandwidth to do the work in house," says Jacob Bloss, director of operations for Cover Care East. "With our additional locations, Cover Care has the ability to help more pool professionals meet their demands for automatic pool covers in their specific markets."
With over 40 locations, Cover Care provides a coast-to-coast solution for the installation and service of automatic pool covers. "Our in-market inventory of automatic pool cover products allows builders to get jobs done faster and stay on schedule. One of the unique benefits of working with Cover Care is that our field technicians install on the builder's schedule. We have a first-time job completion rate of 98.1 percent," explains Tom Callahan, director of operations for Cover Care West. "We keep the builder's customers happier and the pool safer sooner - a win for our pool building partners."
To learn more about how pool professionals can partner with Cover Care and profit from outsourcing automatic pool cover installation, visit: www.covercare.net or call (866) 639-5045.