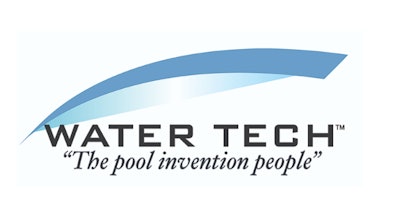 Water Tech Corp, manufacturer of the original Pool Blaster, as well as popular Volt and Precision cordless and hoseless pool and spa cleaners, has won, for the third time in a row, the award of "Best Place to Work'' by the NJ Business Journal.
Water Tech won in the category of smaller companies to work for — as the winners are selected within the small, medium and large company size categories. "We are so proud win this award for the third time in a row," says Guy Erlich, founder and president of the company. "The employees at Water Tech are a family, and we have a lot of fun together making it a great place to work."
Established in 2003, Water Tech has now been in the industry for 20 years and has 19 different U.S. patents on pool and spa cleaners alone. As a result, Water Tech has been able to use its intellectual property and unique product designs to systematically ensure its success in the marketplace. Water Tech has also received the "Pool & Spa News & Readers' Choice Award" for "Best New Product" approximately seven times.