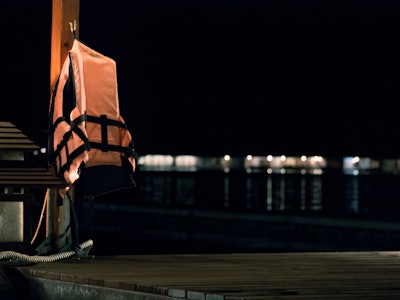 Photo Courtesy Shutterstock
In the beginning of January, a group of friends rented a Hot Tub Boat in Seattle, Wash., to cruise on Lake Union. However, this fun adventure quickly turned sour when the group heard an explosion and had to call 911.
Shortly after renting the hot tub, they noticed an electrical burning smell, followed by smoke and an explosion.
"Just a boom," says Scott Smith, in a statement to Service Industry News. "A ball of fire went through the thing. The boat lifted out of the water, and when it came back down, half the water from the hot tub was gone, and the lake was coming in."
Unfortunately, Smith suffered a fractured wrist and concussion, and his fiancé, April Hunziker, received a sprained ankle, concussion and bruises along her legs.
Part of the reason why the incident went so badly so quickly is because the boat didn't have enough life jackets on board and the Hot Tub rental wasn't answering the group's phone calls for help.
Having no other option, the group called 911 after dark for immediate assistance. The water was freezing cold, so they were worried about not making it back to shore if they were to try and swim.
The Seattle Fire Department also showed up to help, but a fellow hot tub boater beat them to the rescue, providing the group with blankets and a tow back to shore.
Shortly thereafter, the company made a statement (partly below) and commented that the boat didn't actually sink.
"They returned to the dock safely and everyone was happy, with no reported issues when they left for the night," says Lake Union Hot Tub Boat. "The group told our staff that they were heading out to the bars to continue drinking. They had been drinking throughout the experience."
However, Scott had a response of his own to this statement, clarifying that the driver wasn't drinking and the incident should be taken seriously.
"It's not a hot tub full of crazy, irresponsible people," says Scott. "It's Sunday. We have to be at work at 7 a.m. It's like they were trying to convince us it was nothing. I think that's dangerous, it's dangerous because it is something."
AQUA received this story idea from Service Industry News.