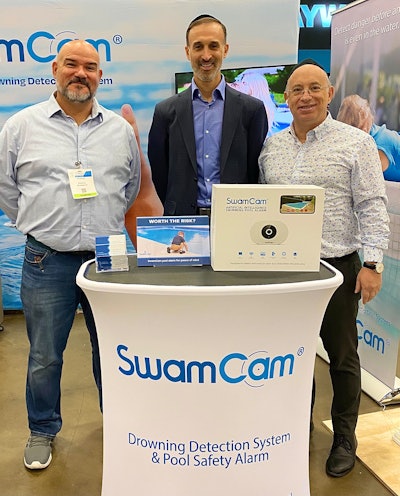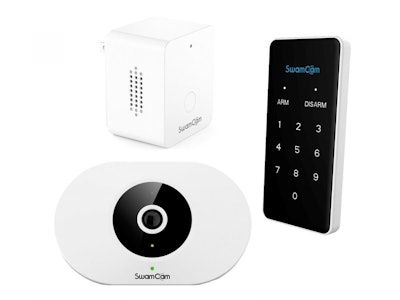 SwamCam's drowning detection system and pool safety alarm was named Best New Product at the 2021 International Pool | Spa | Patio Expo in Dallas. The award was presented Thursday, November 18, after an onsite voting session.
As a relatively new entrant to the industry, the Expo marked SwamCam's first trade show. The company's artificial intelligence pool alarm is designed to detect and alert homeowners as soon as a child enters the pool area. The system camera detects motion, which is then analyzed by a cloud-based AI system. Then, a notification is sent to the app, and an alarm is triggered on both the wireless alarm and the camera.
According to the NSC, drowning is a leading cause of unintentional death for young children. Approximately 69% of child drownings at pools occur when children were not expected to be at the pool. With this in mind, SwamCam's mission is to prevent drowning by decreasing response time when a child enters a pool area unexpectedly, and enabling homeowners to remotely monitor their pool areas.
Learn more by visiting the company's website here.