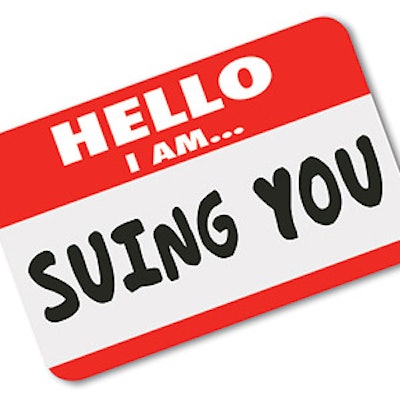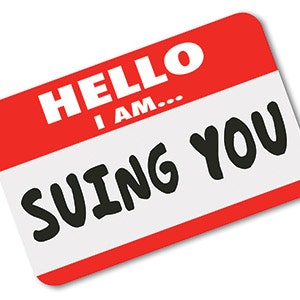 It happens all the time: a pool ladder breaks, causing an injury; someone drowns while swimming; a person slips on the steps while entering a pool. No matter how it happens, the result is the same: a claim or lawsuit against the pool service technician. When this happens, I'm always asked the same question: "Why am I at fault?"
Service technicians have a duty to maintain the swimming pool and equipment in a manner that is safe for the users and those around the pool. They must be aware of the municipal codes that pertain to the operation of pools, spas and water features and they need to know what remedies are available when a pool is out of compliance. The pool tech who thinks his responsibility is limited to just balancing pool water risks legal consequences that can affect him dramatically.
There is often shared responsibility for damages, and it becomes complicated when another contractor's negligence helped create a condition that caused property damage or injury. Often the other contractor is out of business, or too much time has elapsed since the installation to hold the contractor legally responsible. In these cases, the pool service technician ends up as the sole defendant.
I'm involved in many swimming pool related claims each year. Oftentimes, the pool tech was unaware of hazards with the pool and/or equipment and continued to service the pool with the dangerous condition. In other cases he failed to adequately document conversations with the pool owner relating to the hazard, making defense of a claim against him difficult.
The following situations represent common hazards that pool technicians see in the field, and many of these conditions could result in serious property damage, injury or death. The prudent pool tech would be wise to deal with these issues in advance to avoid the foreseeable consequences:
The risk of carbon monoxide poisoning from pool heaters
Want to learn more?
Attend Ray's seminar, "Why Am I at Fault" at the PSP Expo. It will be held Thursday, November 3, from 9:45 a.m. to 11:15 a.m. in room 252.
Carbon monoxide (CO) is an odorless and colorless gas that is the product of combustion of fossil fuels. It can lead to serious injury and/or death unless it is properly vented away from indoor areas.
The most dangerous situation we see is the non-vented heater installed in a pool equipment room. These installations sometimes rely upon wall vents to dissipate CO, but an unvented heater in any enclosed structure is hazardous and would be impermissible under the building codes in most jurisdictions. This is an extreme hazard, and a pool technician servicing a pool with an indoor unvented heater should disable it and notify the customer of the need for proper ventilation.
Even properly vented heaters require the regular attention of pool service technician. Rodents, birds or squirrels nesting in or around the vent can obstruct vents, creating a build-up of CO gas in the equipment room, putting the lives of occupants and even the pool technician at risk. Pool techs should regularly test indoor CO levels with a carbon monoxide meter, which are readily available for about $100.
Main drains and covers
In 2008, Congress passed the Virginia Graeme Baker Pool and Spa Safety Act that in many cases required the installation of dual main drain covers to reduce the suction entrapment risk in public pools. As a consequence of the law, however, service technicians now need to routinely check drain covers and drain lines to ensure they are free from obstructions. A clogged cover or obstructed drain line essentially renders a dual main drain pool into a single drain system, thereby eliminating any risk reduction that was derived by the installation of a dual main drain system.
Drain covers need to be securely attached to provide anti-entrapment protection. Pool technicians should also routinely use a pole with a hook, or other method, to ensure covers aren't loose or easily removable. A swimming pool service tech will be legally liable for entrapment injuries resulting from obstructed lines and/or loose covers.
Assuming other contractors did their work properly
Pool technicians routinely replace pool lights, grab handles and other items that require electrical bonding. It's a mistake to assume that another contractor ran an adequate bond, even if a bonding wire is present. You as a pool tech have a duty to perform his task properly, and that requires independent testing to ensure the existence of adequate bonding. Pool technicians shouldn't assume someone else properly bonded the pool light. Get a good meter with earth ground testing capability and make sure you have a good ground.
Continuing to work on jobs with obvious safety hazards
Pool technicians shouldn't work on pools that have code violations or safety hazards that can lead to significant property damage, injury or death. This includes commercial pools that have inoperable pool lights, improperly vented heaters or missing main drain covers. Release of liability forms will not protect the service technician from litigation following an injury or death. Either demand that safety hazards be corrected, or drop the account. Send the customer a notice of the hazard explaining the consequences of leaving the dangerous situation unresolved. The notice should be sent by certified mail, and you should keep a copy for your records.
Not planning for failure
Products routinely wear, break and fail. Plan for it. That means replacing worn parts before they break, as to avoid the foreseeable damage that will follow.
Planning for failure also requires that the service technician be aware of issues with specific products so he can adapt his work in a way to avoid injury if that product fails again. For example, I recall an incident involving a chemical feeder with a history of failing in the constantly running mode. A prudent pool technician in a similar circumstances would use a minimal amount of chlorine or acid with this feeder to avoid injury to pool users if the feeder failed again as it had in the past.
Taking on high-risk jobs
Acid washing very old pools is a job that has a high probability of failure, since it often results in delamination or total penetration of the plaster surface. Some pool techs take these jobs, frequently at a price that fails to adequately compensate them for the cost of replacing the customer's damaged property if the job goes bad.
I recommend that pool techs consider the risks involved before bidding a job and be selective in the jobs they ultimately take.
Assuming needless liability
The legal duty imposed on a service tech is daunting enough without needlessly assuming additional obligations. It's usually the helpful pool tech who gets himself into this kind of trouble. Have you ever been asked to loan a submersible pump to a customer who doesn't want to pay the cost to drain the pool? I had client who did just that, and was then sued when the plaster delaminated after the customer drained the pool. The customer argued that the pool tech was negligent for not properly warning him to promptly fill the pool.
In another case, a helpful pool tech assisted a customer in closing a wooden gate that was stuck. The customer pulled the gate while the pool tech pushed the gate — it finally closed, cutting off the customer's fingertip in the process. The pool tech retrieved the fingertip and kept it cool as he drove the customer to the hospital. A few days after driving the customer home he received a call from a lawyer demanding a six-figure sum for injuries caused by his "negligence" in closing the gate.
Delegating responsibility to others
The rule is simple: You are responsible for damages caused by your negligent acts as well as the negligent acts of those to whom you delegate tasks. It happens all too frequently: Say you're adding water to a pool and ask the homeowner, maid, gardener or next door neighbor to turn off the hose after a certain amount of time. Of course, they forget to turn off the hose. The house floods, neighbors' yards are damaged and hillsides wash away. Everyone forgets or denies that the pool tech ask them to turn off the water.
Don't rely on others. If you must add water, use an auto fill device.
Assuming you are infallible
Say you add water to pools and usually remember to turn it off. (Emphasis on "usually.") When you do forget, you drive back and close the hose bib — a close call, but nothing went wrong. Other times, you're not so lucky.
If you need to add water, leave your car keys on the hose bib as the pool fills. Doing so will make it impossible to drive away with the water still running — and it also makes it less likely that your truck will be stolen when you leave your keys in the ignition while servicing your customer's pool.
Being lazy about insurance coverage
Each general liability insurance policy for pool techs is different. I once received a panicked telephone call from a pool tech who unwittingly bought a general liability insurance policy that excluded swimming pool chemical claims. The chemical feeder on the commercial pool he serviced failed, causing serious injury to the spa users. His insurance company denied the claim based on a "pollution exclusion" contained within the policy. When purchasing insurance, be sure you're well aware what you are, and aren't, covered for.
The point of these, and many other claims, is clear: Swimming pool maintenance requires a professional who is competent in the many complexities that are required to keep the pool and adjoining area safe. Gone are the days when a service tech could merely add some chemicals and skim leaves off the water's surface. Today, the public relies on the pool technician's expertise to protect them from bacterial infections, electric shock and entrapment, and smart pool techs would be wise to promote their experience and training to educate the public of the importance of hiring a competent pool service professional.
Raymond Arouesty is an attorney at law and senior vice president of Arrow Insurance Service, a division of Hub International, the largest independent insurance brokerage in the U.S. He is the exclusive insurance broker for IPSSA and the Swimming Pool Association of Hawaii. His clients include swimming pool maintenance technicians, builders and manufacturers of swimming pool-related equipment. He has been involved in more than 2,000 swimming pool related claims and is a frequent speaker at swimming pool events and conferences. Arouesty will present a seminar titled "Why Am I at Fault" at the PSP Expo in New Orleans on Thursday, November 3, from 10 a.m. to 11:45 a.m. He can be reached by email at Ray.Arouesty@HubInternational.com or (800) 833-3433.
Comments or thoughts on this article? Please e-mail editors@aquamagazine.com.